Low Rise Short Pants (Azuki)
Low Rise Short Pants (Azuki)
---
Release Date

発売日

- 2019/05/12

Made in Tokyo Japan

日本産 (東京)
---
This is the first time trying out a different material for the Low Rise Short Pants which has a very Japanese Wabi Sabi look and feel to it. Rather than call this purple, we use "Azuki" which matches the look and feel of the pants. Azuki (also written as Adzuki) is a bean that is widely cultivated in the East and very popular in Japan. 
These pants goes great in particular with the Off Shoulder Blouse (Pastel Purple).
Our pants are designed so that they show off the slender look of the Smart Doll body. They are such a snug fit that it can be difficult to sit them down without them leaning backwards a bit.
These short jeans are individually washed and damaged to give a worn look and feel - no single pair are ever the same. If you want to leave the pants on for prolonged periods of time then get the Stain Prevention Shorts too. Belts are not included. 
「和」を感じさせる生地をユーズド加工でお届けするショートパンツ。
スマートドールジーンズはスマートドールボディーの形がよく確認できるように設計しています。ぴったりフィットなので、座りづらいこともあります。
全てのジーンズは手作業でユーズド加工されているため、色のニュアンスやヒゲの形がユニークな作りになっています。
生地特性上、長時間着せっぱなしすると、外皮に色移る可能性があります。また手先をポケットの中に入れっぱなししないでください。一回手洗いしていますが、色移りの可能性を低くするためには冷たい水でもう一回手洗いすることをオススメしています。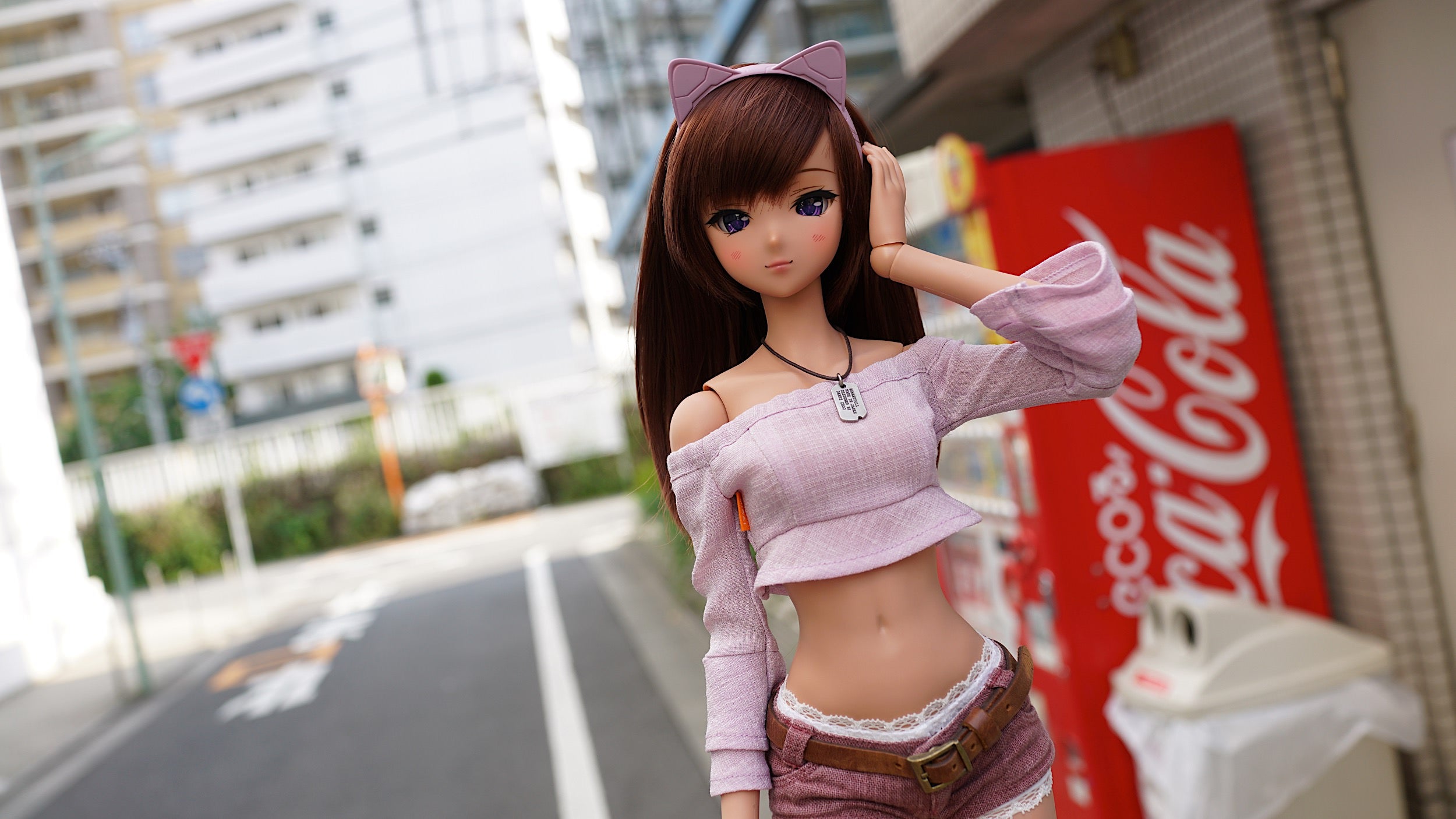 Low Rise Short Pants (Azuki)
Low Rise Short Pants (Azuki)
---