Shirred Blouse (Floral White)
Shirred Blouse (Floral White)
---
Release Date

発売日

- 2018/08/22

Made in Gifu Japan

日本産 (岐阜)
---
The Off Shoulder Shirred Blouse is back but this time in a floral design - looks really cute! As with the previous discontinued white version, It really does show off the Smart Doll body. Designed to fit S - L bust sizes. XL fits but not recommended as the headlights look like warheads and remember folks - Smart Doll is all about Peace. Goes particularly well with the Pastel Purple Low Rise Jeans.

Do note that there may be short threads around the edges (which we purposely left as is) which if cut will cause a chain reaction that will lead to an implosion - which is the scientific way of saying "threads may become undone."

Do note that this material and white floral pattern is a limited edition as we can't source this material anymore.
スマートドールボディーがとっても綺麗に見える花柄ブラウズ。バストはS〜L用に作りました。XLは入りますが、B地区が目立ちすぎます。
ローライズショートジーンズ (パステルパープル)
によく似合います。
縁には短い糸が立つことがあります。あえて切らなかった。切ってしまうと糸が大量にほつれるかもしれません。
この白い花柄生地が廃盤になったため限定商品になります。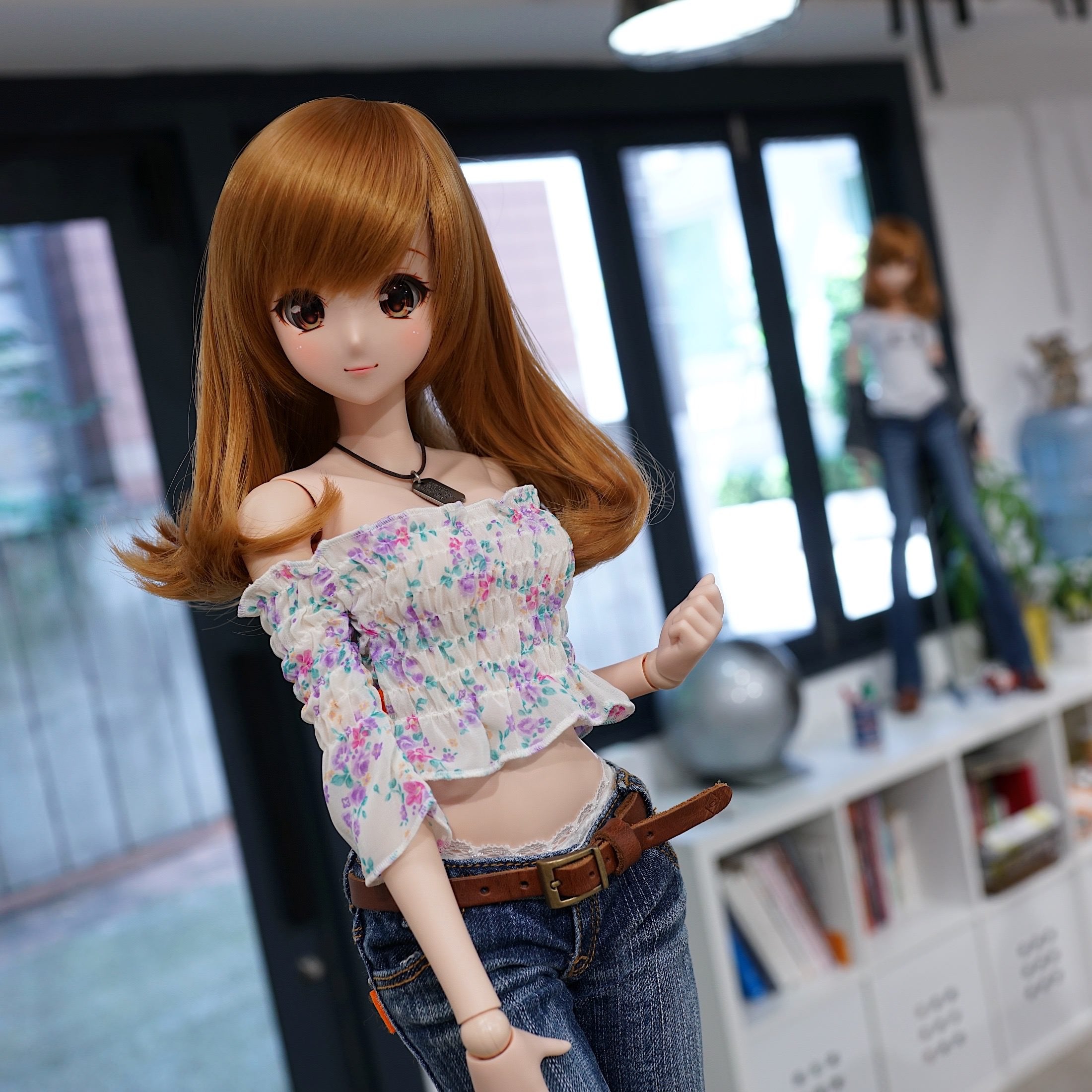 Shirred Blouse (Floral White)
Shirred Blouse (Floral White)
---