Smart Doll
Shiki Ichinose
Smart Doll
Shiki Ichinose
---
Release Date

発売日

- 2021-05-30

Made in Tokyo Japan

日本産 (東京)

This skin tone is

この肌色は

MILK

MILK
---
We canceled a load of reseller orders so we are re-opening orders in the hopes that fans can get hold of this item. And yes - the passphrase will be different ;-)
転売屋の注文をキャンセルし、キャンセル分を販売します。PASSPHRASEはもちろん変更します。
Introduction
Shiki Ichinose (一ノ瀬志希) is one of the main cast members from the hit game series "THE IDOLM@STER CINDERELLA GIRLS" and now for the first time ever as a 60cm (23.6 inches) tall fashion doll.

Included with Shiki are the following items - all entirely handcrafted in Japan.
Blouse, Skirt, Cardigan, Necktie (Iwakuni)
Socks (Kyushu)
Vinyl Loafers, Wig, Shoes, Eye, Stand, Body (Tokyo)

Just like the previous IDOLM@STER Smart Doll Mika, Shiki is also a fully assembled "Cortex Hybrid" Smart Doll. This means that her head, upper arms, shins and hands are made of vinyl, while the torso, bust, thighs and lower arms are made of what we call Cortex (Asaflex material).
About pre-ordering
Before you part with your money, we ask that you understand the product specs which require reading of the following. 

Product-specific reasons not to buy (noted below)
We expect to complete shipping by July 30th. This means your order may take until July 30th to ship out. Any "where is my stuff" questions asked before July 30th will be canceled and refunded as we presume folks need the product faster than we can prepare.
The order open time is not disclosed to prevent DDOS attacks by bots.

This item is a limited release and orders will close once we reach the amount that we are able to make for this batch. However, we may need to cancel orders placed by scalpers or bots. In this case, we will restock and open orders again. If we do open orders, shipping will be within 4 weeks.

Orders are limited to one per person. Folks who "accidentally" ordered two will have their order canceled and unfortunately won't be able to place an order on the store again.

Accessories ordered at the same time will be shipped together with this character.
Reasons not to buy
This section is very important - we do not want you to be disappointed with your purchase. We set expectations and expect you to understand them before parting with your hard earned cash.

The wig has been styled but you need to add some mousse around the fringe, sides and especially if you want the ahoge (the tuft of hair springing out from the top of the head). Watch the video embedded on this page to see how to do this. We used a mini hair iron (like this one) but you should be able to manage without.

All soft vinyl parts may have some solidified vinyl drip on the inside which include the base of the shoe - this does not affect the stability or functionality of the product.
Elbows, wrists, ankles are in the form of a ball and the body has visible parting lines and screws.
Knees do not bend more than 90 degrees.
The loafers are made of a harder vinyl for standing stability but means that they are difficult to put on without heating them with a hairdryer. Please do not burn yourself or anybody with the hairdryer.
The loafers are hard to put on but once on there is a gap at the back of the heel.
The wig is not attached and must be attached by the customer.
The eyes are pre-attached using blu-tac.

The doll is not dressed - you have to dress her yourself.
This product skin tone is MILK which is a discontinued skin tone. We do make milk option parts from time to time but do not guarantee when or how many.
If parts need to be replaced, you may end up with vinyl parts instead of Cortex parts.
If buttons come loose or fall off the shirt or cardigan, the customer has to use the spare buttons included to reattach them.
The Cortex body is much harder than soft vinyl and will attract scuff marks. For this reason we include some sponge sandpaper which can be used to make any scuff marks less obvious.
Torque on ankles may not feel as tight as other joints.
While you can order other items with this character, we cant merge any subsequent orders that you place.
More expensive than previous licensed Smart Doll products because we choose a method of production called Cost to Design.
Limited in numbers because we want to focus on the quality of product and our team members' welfare.
Warning to resellers

As part of our anti reseller/bot measures, folks who purchase from this site for the first time will need to answer a few questions which are sent from our team members. Folks who cannot answer the questions will have their order canceled and refunded.
Folks who have only purchased licensed or limited edition products from this site will have to show evidence that they still possess those items. If evidence can't be provided, orders are canceled and refunded.
Warning to folks who buy from resellers
The warranty is only valid if the owner provides the order number, name, address and phone number of the person who bought the product meaning that the reseller will have to disclose these details to the buyer - meaning that replacement parts will be only sent to the original buyers address.
We also have algorithms that aim to detect scalper activity - such orders are canceled.
About fraud filtering
We process thousands of orders on a regular basis but in order to do so, we need to use automated risk assessment tools to flag orders which have a high risk of being fraudulent. Any decision to cancel an order is final and we reserve the right to not reinstate the order or disclose details/reason for cancelation.
About anti-bot measures
Bots are automated programs that place orders. To minimize the chances of bots placing orders, the human customer has to answer some questions in the form of checkboxes and a text field. The free answer question will be about Shiki Ichinose - the buyer may already know the answer or can find out by asking Google Sensei.
The answer has to be in half-width single-byte characters (Japanese, Chinese full-width will not work) and must be typed in the same case that is officially used. For example - NASA instead of nasa.
The question and checkboxes will appear when the product opens for orders. You really need to read slowly before proceeding instead of checking all boxes. We will not answer any questions regarding the checkboxes or the answer. The Before You Buy document and What Is Smart Doll page has a hint to which checkboxes should be checked.
If orders reopen for this product, the passphrase will change.
© BANDAI NAMCO Entertainment Inc.
商品について
日本国内の注文であれば、税込価格は86,900円になります。
アイドルプロデュースゲーム『アイドルマスター シンデレラガールズ』より「一ノ瀬志希」が1/3スケールファッションドール「スマートドール」となって登場です!

本体と付属アクセサリーはオール・メイドインジャパンでお届けします。
ブラウス、カーディガン、ネクタイ、スカート (岩国)
靴下 (九州)
ソフビ製ローファー、ウィッグ、アイ、スタンド、ボディー (東京)

頭部や上腕、スネとハンドパーツはソフビ製、胸、胴体、腿と下腕はコーテックス (アサフレックス製)。ボディーは組み立て済みです。

受注について
「ご購入される前に」そしてこのページに記載している「ご購入にあたっての注意事項」を必ずご理解してからご購入をご検討ください。

この商品は、今回の生産準備数に限りがあります。準備数量に達し次第、受注受付を終了とさせていただきます。2021/07/30までに全ての注文を処理し発送します。DDOS対策のため、受注開始時間は公開していません。
商品の発送準備は随時行って参りますが、1度に発送出来る数量に限りがあります事をご了承下さい。
発送時期の個別のご連絡には対応できません。
商品発送時期のお問い合わせを頂きました場合は、弊社の出来る限りの準備に対して、
お客様がご理解、ご満足頂けなかった事と判断し、勝手ながらご注文のキャンセルと返金処理を行わせて頂きます。
万が一、発送期限の2021年7月30日の一週間後が過ぎても商品が届かない場合は、大変お手数お掛け致しますが至急ご連絡下さい。

銀行振込は対応していませんので、支払いはクレジットカードのみになります。取り置きでミライストアでの現金払いも対応していません。

お一人に一体とします。2体以上を買ってみた方の注文はキャンセルになってしまい、以降注文できなくなってしまいます。
転売屋検知でキャンセルが出た場合は、数をまとめてこのページにて販売再開します。この場合の発送時期は販売再開より4週間いただきます。
同時購入されたアクセサリーやアパレルは本体と一緒に発送します。

ご購入にあたっての注意事項
この商品特有の注意事項を完全にご理解のうえでご購入を検討してください。
ウィッグはスタイリングしたものになりますが、お客様の手でアホ毛や前髪、横髪はムースで整える必要があります。このページの動画をご参考ください。動画ではこのようなミニヘアアイロンは映っていますが、絶対必要ではありません。
ソフビ製パーツの内側には製造法特質の固まったダレがついています。ローファーの底にはついています。タレは安定性や品の品質に影響ありません。
肘、手首、足首のジョイントは球体になり、本体には分割線やネジは見れます。
膝は90度しか曲げられません。
ローファーは硬質のため、履きにくい。ドライヤーでローファーを温める必要があります。

ドライヤーを使う場合は火傷しないでください。

ローファーは履きにくいものの、履いたら踵の後ろの隙間は大きい。
ウィッグは装着していません。お客様の手で装着しないといけません。
アイはブルータックで装着しています。
この商品の肌色はMILKです。MILKは廃盤色となり、オプションパーツは不定期でしかリリースしていません。
保証期間内で破損した場合は、交換パーツはソフビになるかもしれません。
ボタンの予備は同梱しています。アパレルのボタンが取れた場合はお客さんはご自分で付け直さないといけない。修理は対応できません。
ボディーはソフビより硬いため、かすり傷はつきやすい。このため、スポンジやスリも同梱し、かすり傷を軽く擦ると、かすり傷は目立ちにくくできます。
足首のトルクは他の関節に比べるとキツくありません。
輸送箱はスマートドールのロゴ入りで、無地の箱は提供していません。
転売目的で買われる者に要注意
保証を受ける際に、注文番号、購入した者の住所、氏名、電話番号を提示しなければなりません。また、交換パーツは購入者の住所に発送されます。なのでオークションや中古などで買った者の住所には発送しません。
転売を目的とした購入を探知するアルゴリズムも実装されています。アルゴリズムが検知した転売注文は無条件でキャンセルになってしまいます。
初回の注文であれば、弊社スタッフの質問に答えないといけません。返事がない、納得いく返事がいただけない場合は注文をキャンセルし返金します。
過去版権者しか買っていない方には、以前の商品をまだ所有していることを証明しないといけません。証明がなければ注文をキャンセルし返金します。
ボット対策について
転売屋のボット対策のため、ご購入する際、このキャラクターに関する質問に答えなければなりません。ボットではできないが、人間であれば、検索エンジンで答えを見つけるはずです。答えは半角英数で、公式のつづり通りで入力してください。全角文字は答えになりませんのでご注意ください。
また、チェックボックスも設けてあります。項目をよくご確認いただき、同意するボックスにチェックを入れてください。こちらもボット対策の仕掛けが設けてあります。ヒントは「ご購入される前に」の中に記載しています。質問やチェックボックスは受注開始時に現れます。チェックボックスや答えに関する質問に一切答えられません。

© BANDAI NAMCO Entertainment Inc.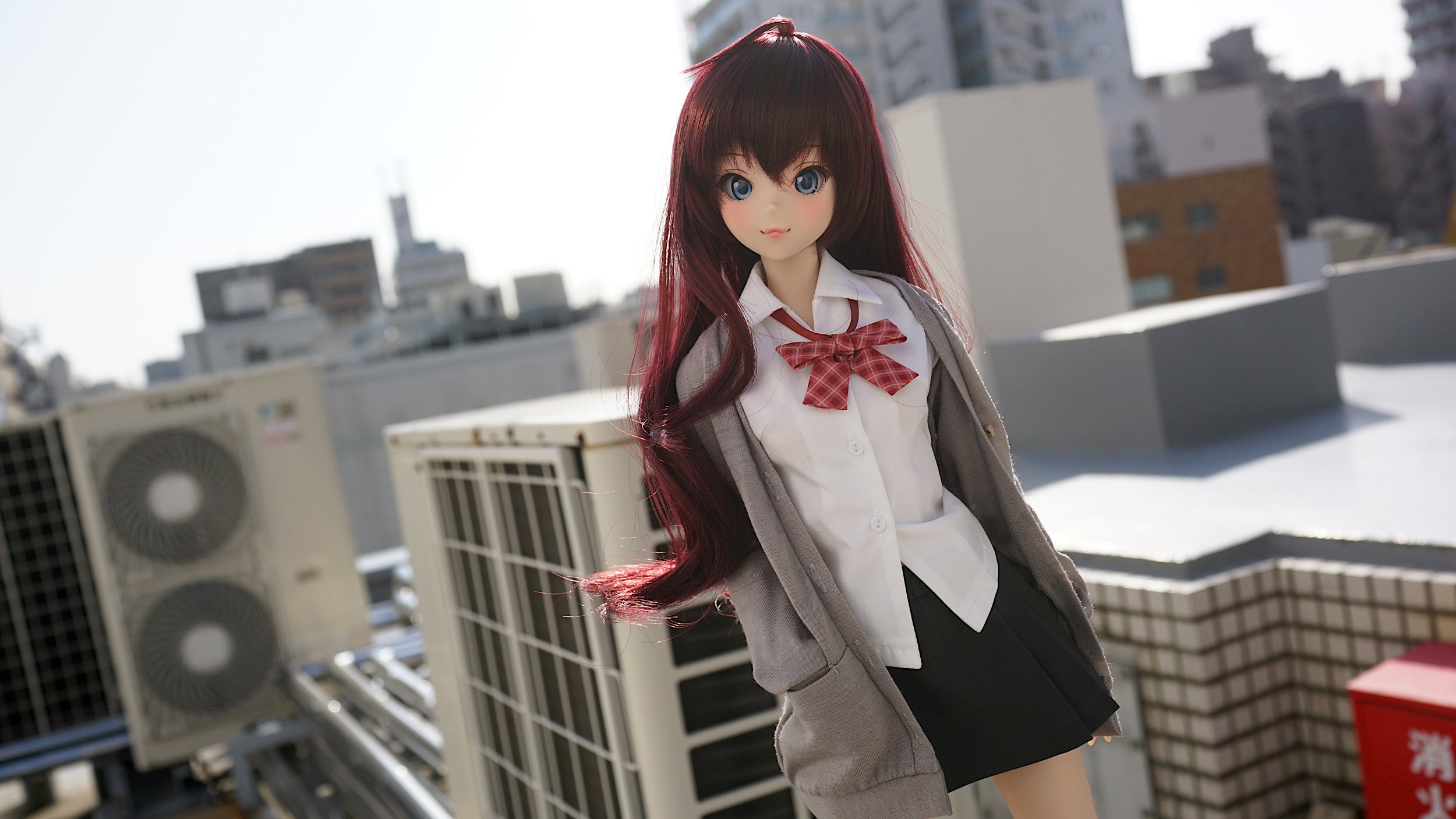 Smart Doll - Shiki Ichinose
Smart Doll - Shiki Ichinose
---