Down Jacket (Lavender)
Down Jacket (Lavender)
---
---
Down jackets! Just in time for....Summer. Admittedly this would look and feel better during cold seasons but before you know it, its going to be cold again. They say that time flies but it actually flies faster the older you get.
Lemme explain. To a 2 year old, 1 year is half a lifetime (50% of their lifetime).
To a 10 year old, 1 year is tenth of their lifetime (10% of their lifetime).
Now the scary part is when you realize that 1 year is only 2.5% of a 40 year olds lifetime (thats me with a few years on top).
Time is relative to how old you are - the older you are, the faster time will pass from your point of view. I was working on the formula to show you and while doing so realized that 2 hours had past and I still didn't release this product!

So the formula will have to come another day. In the meanwhile, enjoy this Down Jacket - made by the same folks who manage production for Burberry in Japan. It gives your girls a cuddly feel and is great especially when you are taking them out for a road (or air) trip.

Goes well with especially with Knit Hats and Fingerless Mittens.

Just like down jackets for humans, the horizontal stitches on the outside of the jacket that hold the padding can get caught on stuff like cracked skin on your fingers (ewww) - has happened to me and when it does, then you end up with a loose or missing stitch which you cant do much about so be careful.
夏が来た!ということは夏にぴったりのアイテム!ダウンジャケット・・・
夏にダウンジャケットは正直似合うと思わないですが、時間が経つのが早いので、あっという間に真冬が。今のうちに備えてもいいかもしれない。
モコモコ感があり、スマードドール女の子達を可愛く旅の移動中包むいいアイテムだ。
リブニット キャップとハンドウォーマー
とよく似合います。
人間どものダウンジャケットと同様、縫い目が何かに引っかかったりするとほつれるのでご注意ください。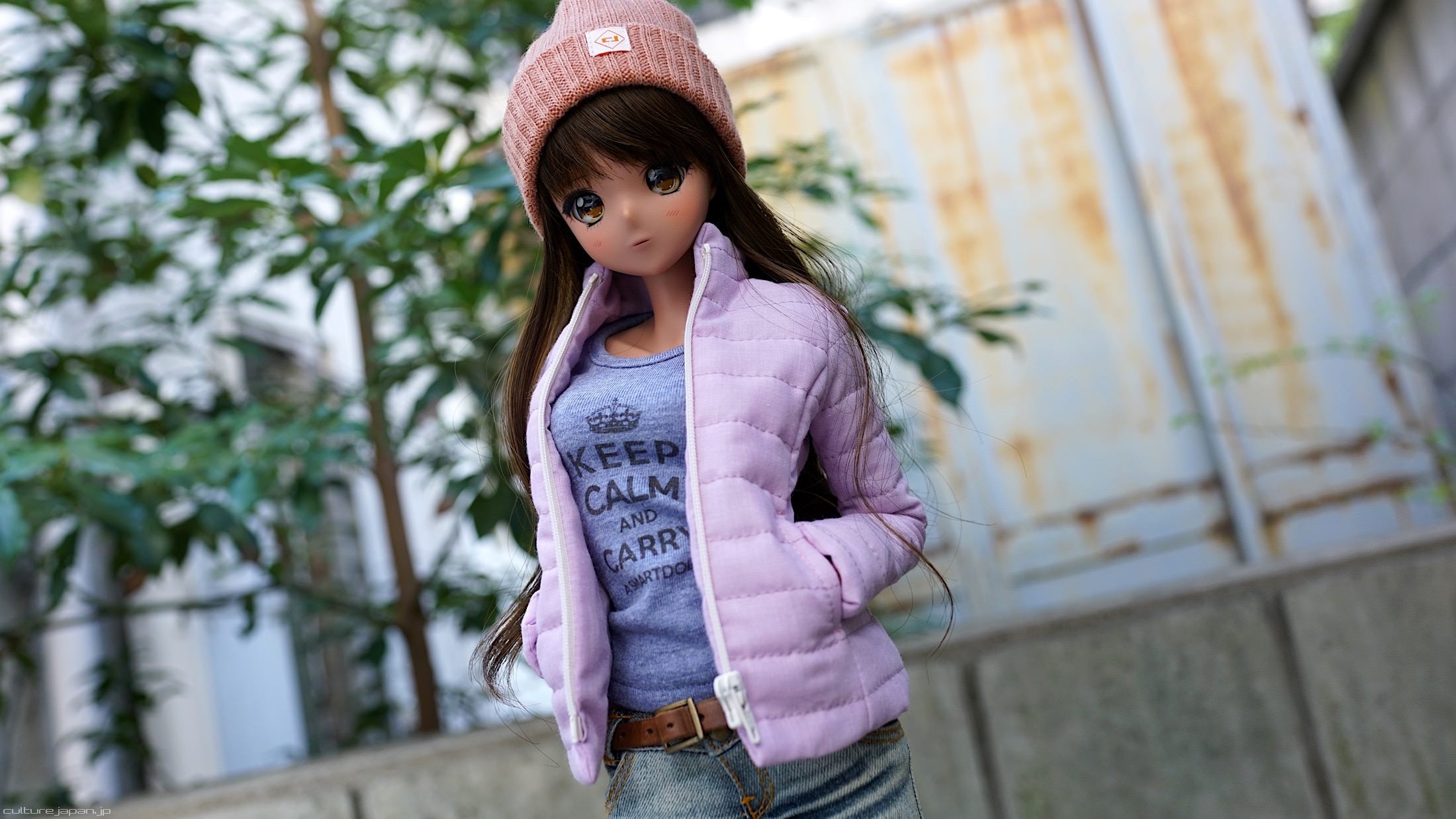 Down Jacket (Lavender)
Down Jacket (Lavender)
---