Ninja Uniform (Red)
Ninja Uniform (Red)
---
Release Date

発売日

- 2022/10/29

Made in Gunma Japan

日本産 (群馬)
---
Want something a bit more traditional Japanese for your Smart Doll girls? Well you cant get more traditional than a Ninja Uniform. OK well maybe you can.
This Ninja Uniform was made just for an event that I attended to inaugurate "Ninja Day" (Feb 22). But I love it so much that I thought you should have it too. 

This is the red version of the Ninja Uniform that we released back in 2017 and just like then, this is a very small quantity due to material sourcing and the amount of work that goes into making it. The material didn't stain back then and it shouldn't stain this time round either - if it does I will send you a new body for your Smart Doll.
There are no instructions on how to wear the uniform so refer to the photos instead. There is a hole at the back to accommodate the stand. Designed for the S bust. Goes quite well with the Red Mecha Cat Ears. Made in Gunma Japan.
忍者元年宣言イベントのために作った忍者衣装ですが、とっても気にっているので皆さんにもと思って商品化しました。
布はあらかじめ洗浄していますのでスマートドールボディーには色移りません。移ったとしても無償で外皮の交換します。着せる説明書はないので写真を参考にして着せてください。S胸専用。メカ耳によく似合います。群馬産。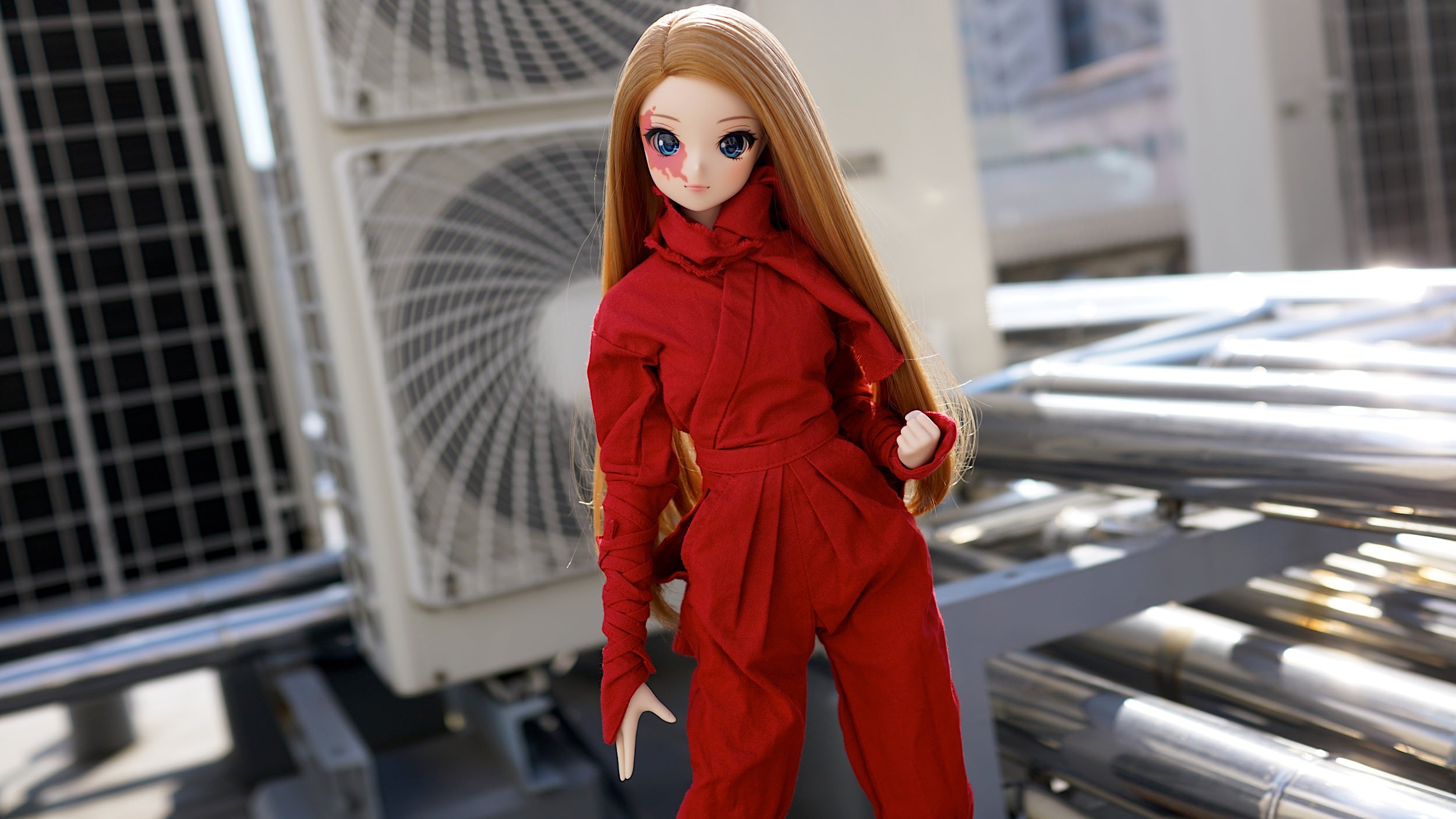 Ninja Uniform (Red)
Ninja Uniform (Red)
---