Short Jumpsuit
Short Jumpsuit
---
Release Date

発売日

- 2019/07/07

Made in Tokyo Japan

日本産 (東京)
---
First revealed as a WIP prototype back in January 2019, we had been working on a jumpsuit for ages. I wanted something that a mechanic would wear but something more playful so we removed the long legs and arms from a typical jumpsuit to come up with this design which shows off the contour of the Smart Doll body.
Development time of our apparel are now much longer than before - once upon a time we used to churn out loads of items every month. But instead of making a ton of stuff which may start to look outdated in a few months - I decided to spend that extra bit of dev time to future-proof our designs and make apparel that looks better for longer.
Making money to run a business is important but I don't want to look back in life knowing that I spent time making stuff that only made a quick buck - I'd rather have less income and spend time making stuff that I was proud about. This is one of the reasons why we have not had any new releases for the past two months.
This Jumpsuit is our first attempt at making a one-piece weathered item and I think our apparel team done a great job! You can wear it zipped all the way up, zipped half way or unzipped! Turning the collar back looks great too. Underneath the Jumpsuit you can wear items such as any of our Sports Bra or Bikini's or the default birthday suit. Fits up to Large busts. More economical than buying a pair of bottoms + top and you get the weathered Wabi-Sabi look and feel too.
You can loop a belt through the loops but be warned - our leather belts will most likely leave a stain around the waist - which wont matter if you plan to leave the belt on anyway. In one of the photos you can see I put the Double Belt around the waist which looks nice from the front but I had to improvise at the back with a bulldog clip which doesn't look fantastic - again this should not matter if you are taking photos of the front - or you can customize the belt yourself. Remember that the Double Belts will also leave a brown stain around the waist if you leave it on for prolonged periods. Made in Tokyo by the same folks who work on the AKB48 stage wear.
心遊びがいっぱい詰まったショートジャンプスーツ。ジップは首まで閉めたり、半開きしたり、全開でも!L胸まで対応します。東京産。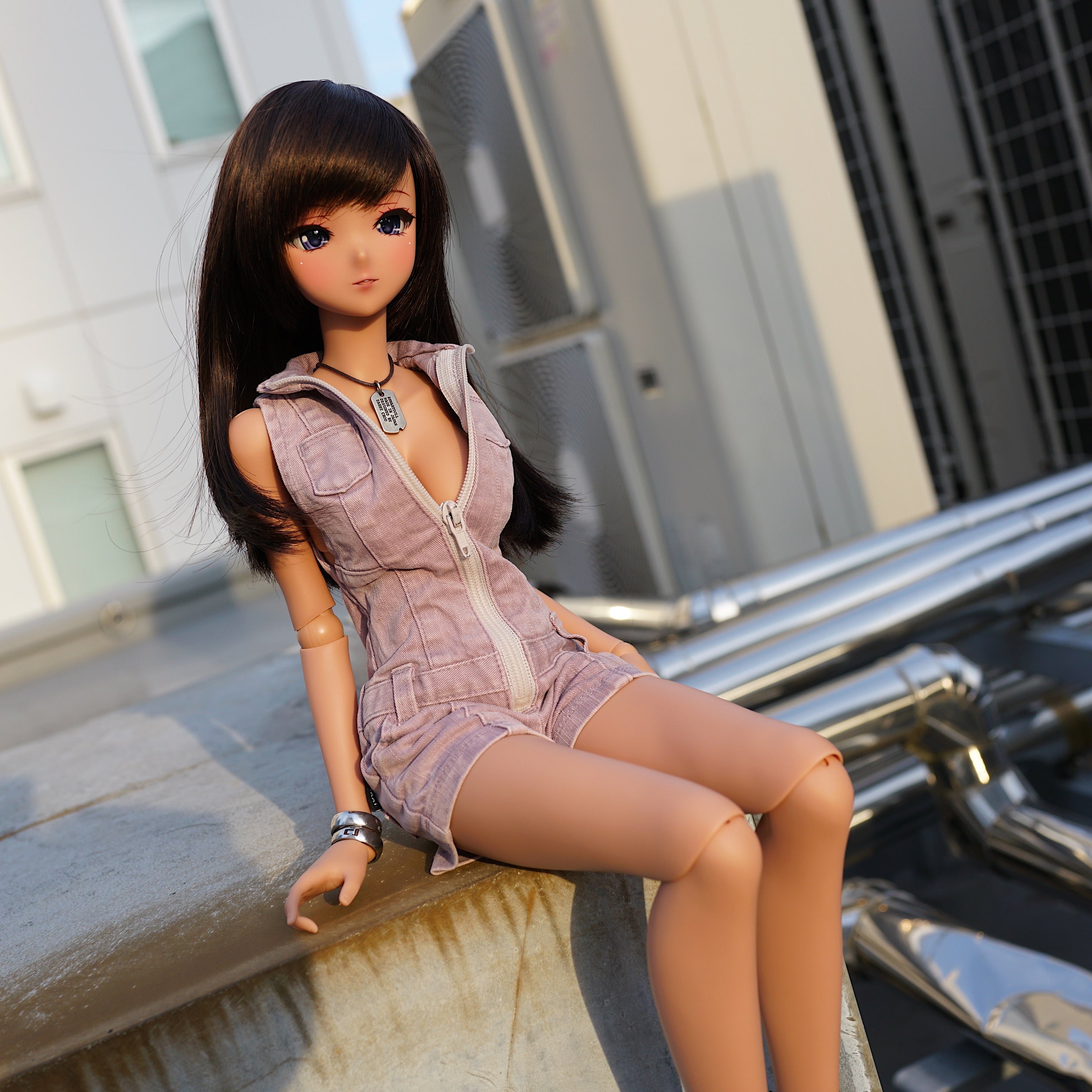 Short Jumpsuit
Short Jumpsuit
---