Smart Doll Canvas Bag
Smart Doll Canvas Bag
---
---
In Jan 2018, the bags that Smart Doll came in got rejuvenated through gamma waves from the asteroid collision with Zargon. The waves caused all our bags to mutate into a superior canvas form.

The outside of the bag is covered in a film with the "Keep Calm" logo on one side and the Smart Doll logo on the other. The film not only acts as a water proof layer, but also keeps the bag upright so that you can take the traditional Smart Doll Welcome pose.

The new canvas bag is more softer (even with the film on the outside) and sturdier too so you can also use it for shopping, going to college or work etc.

2018年1月にスマートドール購入時に付属している手提げの生地はキャンバスになりました。外側にはフィルムは撥水します。お買い物やお出かけにも。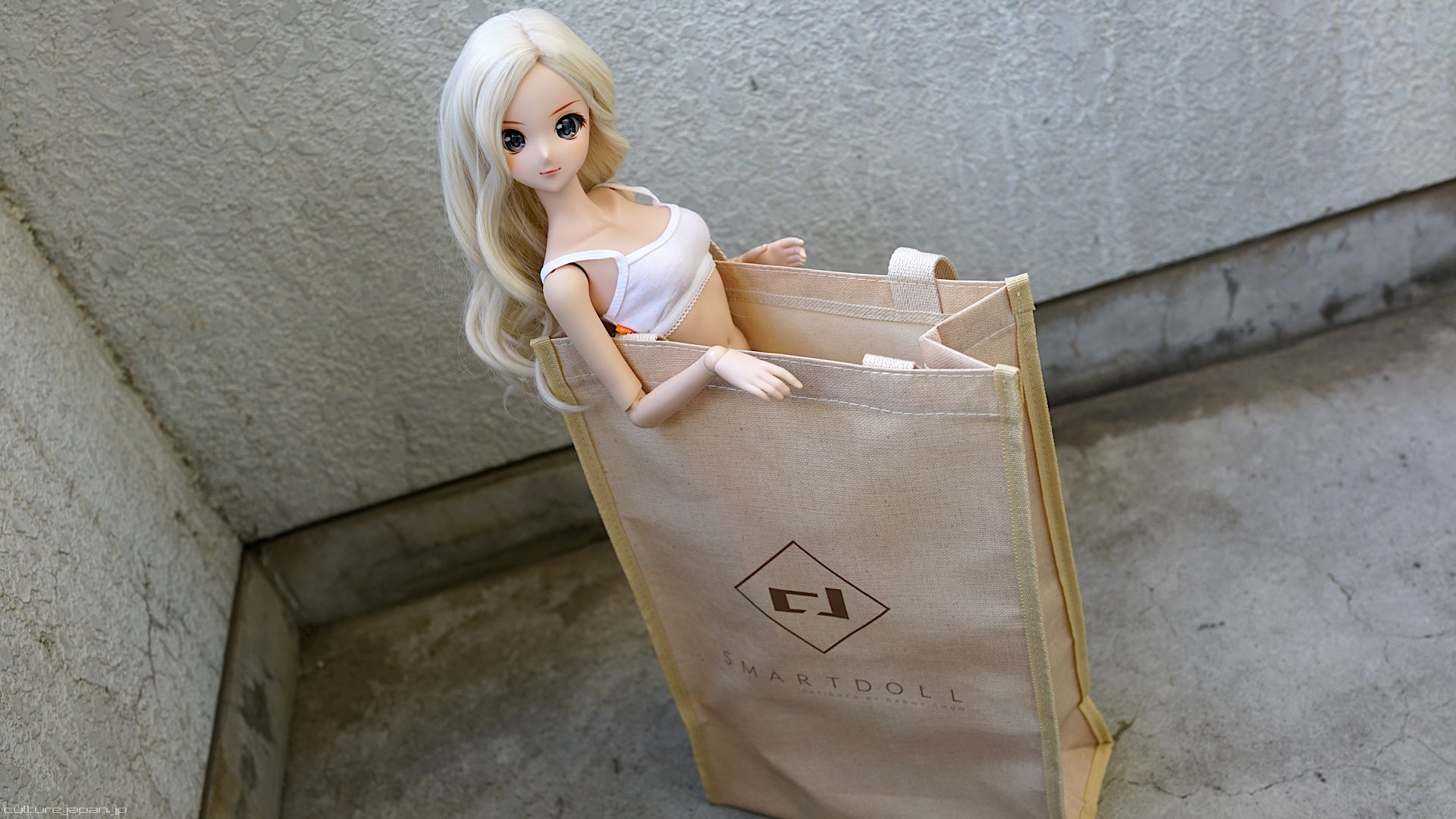 Smart Doll Canvas Bag
Smart Doll Canvas Bag
---