Smart Doll
Cherry
Smart Doll
Cherry
---
Release Date

発売日

- 2018-04-16

Made in Tokyo Japan

日本産 (東京)

This skin tone is

この肌色は

MILK

MILK
---
The gadget girl and retro gamer - always chooses Chun-Li when playing Street Fighter on her Super Famicom and can actually do a Spinning Bird Kick in real life for 2 seconds. Cherry is a bubbly girl just like her sister
Sana
without the mischief.
Cherry looks particularly good with the
Reddish Pink Cardigan
.
Read the Buyers Guide to find out what the Sports Bra and Apparel sets come with.
If Cherry sells out we will restock for a bit but not sure if she is going to be a frontline girl so if you want her then nab her now.
デジモノとレトロゲーム好きのチェリーちゃん。スーパーファミコンのストリートファイターでは必ず春麗をチョイスし、人間界では実際に2秒間のスピニングバードキックができる。
姉のサナ
と同様元気で明るいですが、いたずらはあんまりしない。
チェリーちゃんには
レディッシュピンクカーディガン
がよく似合います。
スポーツブラセット、アパレルセットの内容は
スマートドールの購入ガイド
に記載しています。
チェリーちゃん売り切れたらしばらくは補充しますが、定番になるかどうかは今の所わかりませんので欲しい方は早目にどうぞ。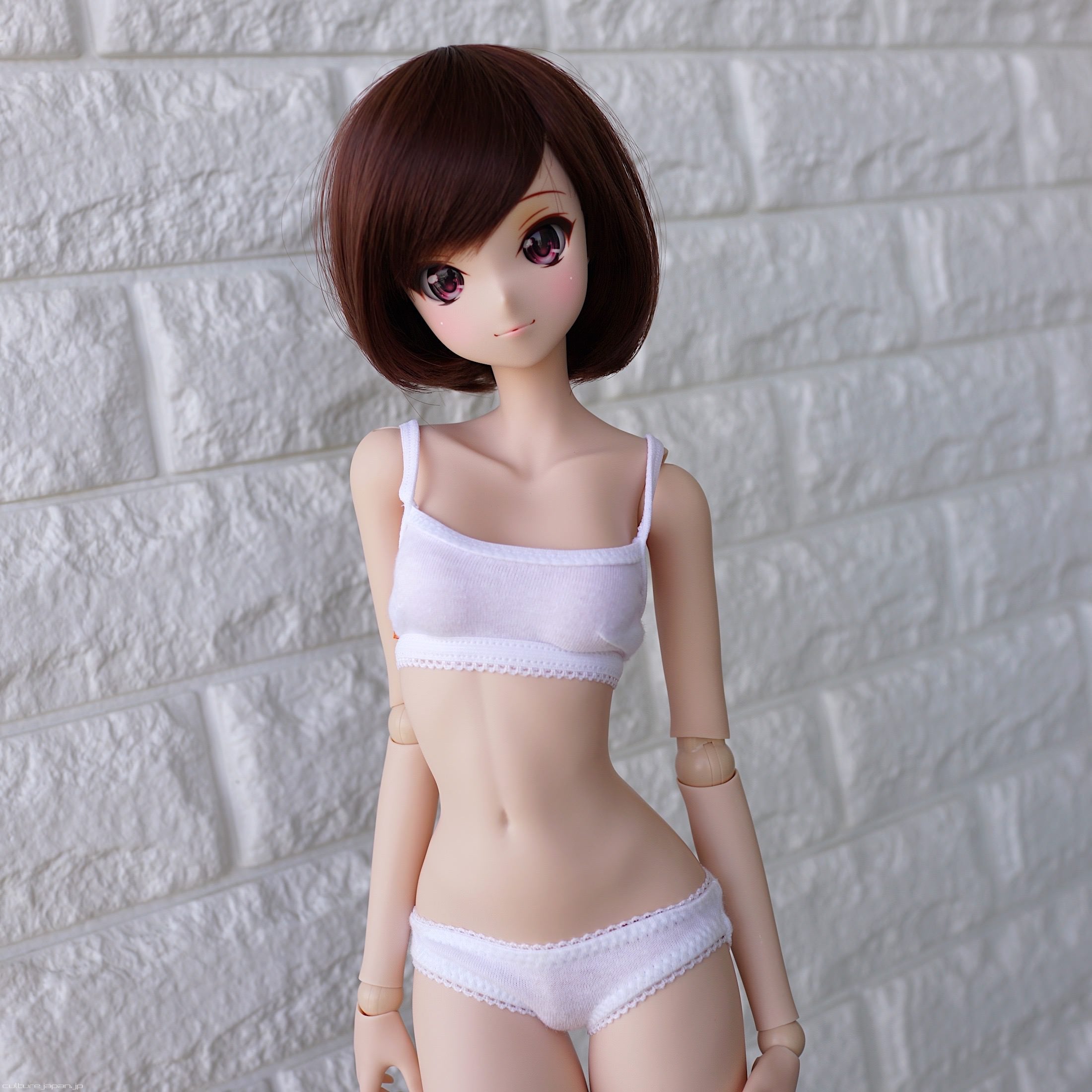 Smart Doll - Cherry
Smart Doll - Cherry
---