Irregular Hem Sweater (Yellow)
Irregular Hem Sweater (Yellow)
---
Release Date

発売日

- 2020/09/29

Made in Toyama Japan

日本産 (富山)
---
---
The Irregular Hem Sweater gets on to the yellow bandwagon that seems to be circling Smart Doll Land of late. This version has a slight design tweak from last time where the collar is wide so that it can be worn off-shoulder.

Can be worn on its own or with a pair of long bottoms like jeans or cargo pants. If you are wearing this on its own do make sure your girls are wearing undies or they won't forgive you and come after you with a spoon. Looks great with one of our dog tags hug long.
Made in Toyama Japan.
ランダムヘムがイェローで復活。今度は富山で作っています。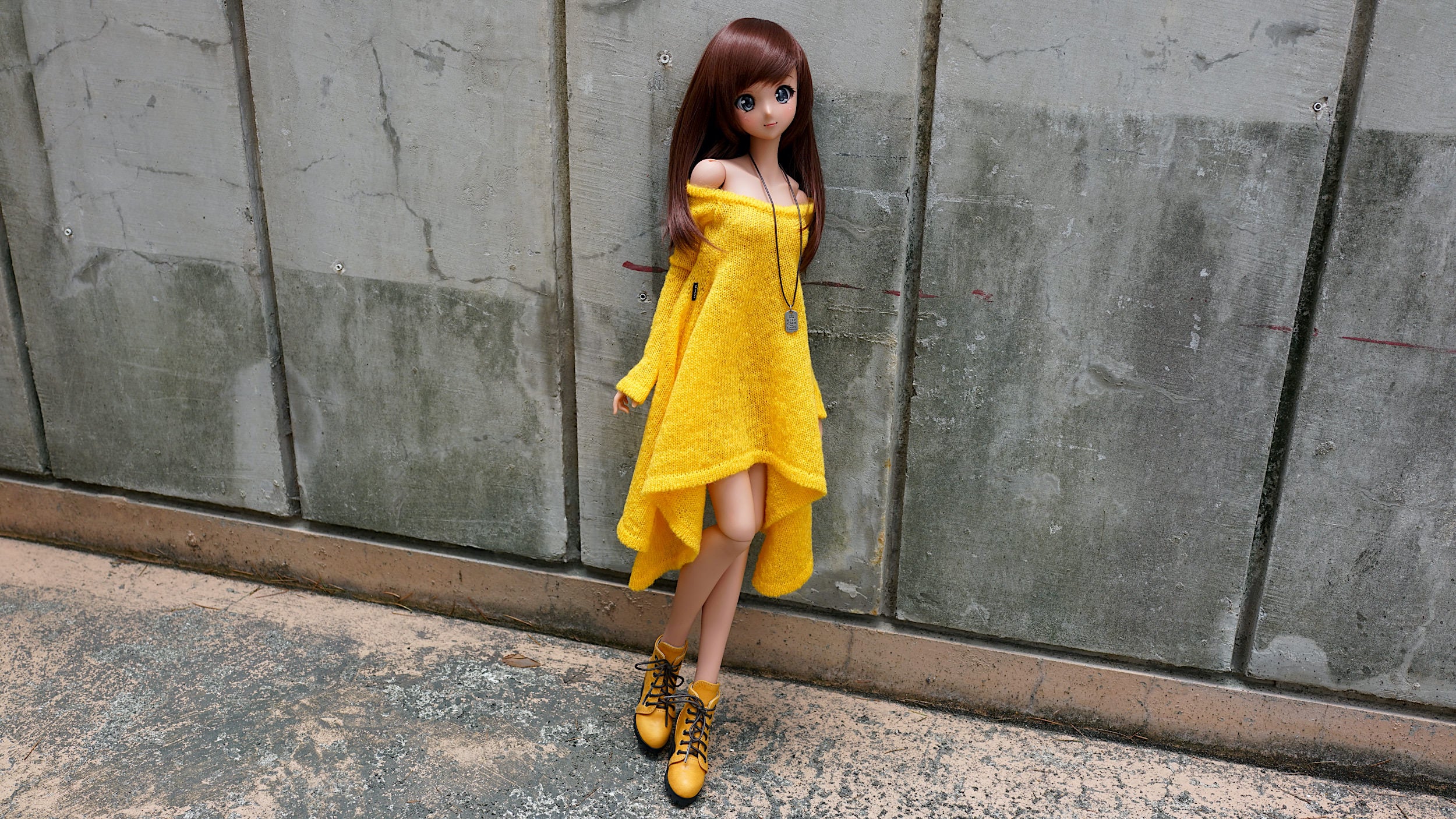 Irregular Hem Sweater (Yellow)
Irregular Hem Sweater (Yellow)
---