Smart Doll
Gourai
Smart Doll
Gourai
---
Release Date

発売日

- 2019/01/31

Made in Tokyo Japan

日本産 (東京)

This skin tone is

この肌色は

MILK

MILK
---
ABOUT THIS RE-RELEASE
Originally released on 2017-09-30, Gourai is back for another (short) run. Quantities are limited and once the limit has been met then the pre-order period will end - if you want her then order as soon as you can.
We start shipping on March 1st 2019 but may ship earlier. All orders will be shipped by March 8th.
Because this is a licensed product, we cant process any refunds unless the product is faulty - please take note when ordering. If this is not cool then refrain from purchasing or wait for reviews - but then again it may be too late.
Do note that anything you order with Gourai will be shipped together with her when she is ready for shipping.
One per person - orders with more than one are automatically cancelled.
Japan bank payments are not accepted with this order.
Resellers be-warned or you will burn a hole in your wallet. All Smart Dolls come with serial numbers. The warranty is only valid if the owner provides the name/address/phone number of the person who bought the product meaning that the reseller will have to disclose these details to the owner - meaning that replacement parts will be sent to the original buyers address. I don't think customers nor resellers will find it worth the hassle.
ABOUT THE PRODUCT
Gourai is one of the main cast from the hit anime series Frame Arms Girl and now for the first time ever as a 60cm tall fashion doll.
Gourai Smart Doll comes with new soft vinyl armor body parts, skirt, socks, shoes, stripped underwear, hand sleeves and telescopic stand. All cloth items have been tested for staining so you need not worry. Armor parts on the body mold cannot be removed but you can replace the bust of you want.

Gourai comes with black hand parts - if you want other hand parts then you need to remove the arm sleeves. If you want to change the size of Gourai's bust then you can choose from the many available but remember that the armor attached to the bust that comes with Gourai cannot be removed.

Take note that the wig in these product photos has been set with some styling spray - feel free to style the wig as you see fit - use these photos and video below as a reference.
The hair spray should be of a slightly "hard" variety and use a small hair iron.
©KOTOBUKIYA / FGP
今回の再販について
この商品は、今回の生産準備数に限りがあります。準備数量に達し次第、ご予約お申込み受付を終了とさせていただきます。欲しい方は早めに予約を!

発送は2019/03/01から開始する予定ですが、先着順により発送は2019/03/08までかかるかもしれません。生産ラインの状況により2019/03/01より前に発送することもあります。
ライセンス商品はキャンセルできませんので、ご注文の際はご注意頂きますようお願い致します。
銀行振込は対応していませんので、クレジットカードのみになります。取り置きでミライストアでの現金払いも対応していません。「銀行振込」を選択して決済した注文は自動キャンセルになってしまいます。
お一人に一体です。2体以上を買ってみた方の注文は自動キャンセル。
予約と同時購入されたアクセサリーやアパレルは轟雷本体と一緒に発送します。
転売目的で買われる者に要注意

全てのスマートドール 本体にはシリアル番号がついています。保証を受ける際に、購入した者の住所、名前、電話番号を提示しなければなりません。また、交換パーツは購入者の住所に発送されます。なのでヤフオクなどで買った者の住所には発送しません。こうして転売者も、転売者から買った者もとても不利な状況になりますね。 
商品について
TVアニメFRAME ARMS GIRL【フレームアームズ・ガール】で大活躍のメインキャラクター、FAG轟雷がスマートドールになって登場。
新規ソフビパーツ(胸、中胴、下胴、もも、靴)とレジンパーツをFAG専用に作り起こしてテレビアニメ版轟雷のスタンダードスタイルを再現。布アクセサリーは首のフリフリ、アームスリーブ、スカート、ソックスと縞パン。伸縮スタンドがデフォルトで付属。布系アクセサリーはスマートドールボディーでの色移りテスト済み。ソフビパーツについている装甲は一体型で外せませんが、胸パーツは差し替え可能。


轟雷についているデフォルトの手の色は黒。オプションハンドパーツをご購入の際はアームスリーブを外してご使用ください。胸パーツは差し替えできますが、轟雷についているデフォルトの胸パーツの装甲は外せません。
商品写真のウィッグは市販されている整髪料でスタイリングした物です。これらの商品写真と下の動画を参考しながら、お客様のお好みのスタイルにアレンジする事が出来ます。
弊社は整髪料3Dケープを使っています。
http://www.kao.co.jp/cape/3d/

ヘアアイロンはこちら。
http://amzn.asia/93gxqAF

整髪料をティッシュにシューっとしてスタイリングしてください。
©KOTOBUKIYA / FGP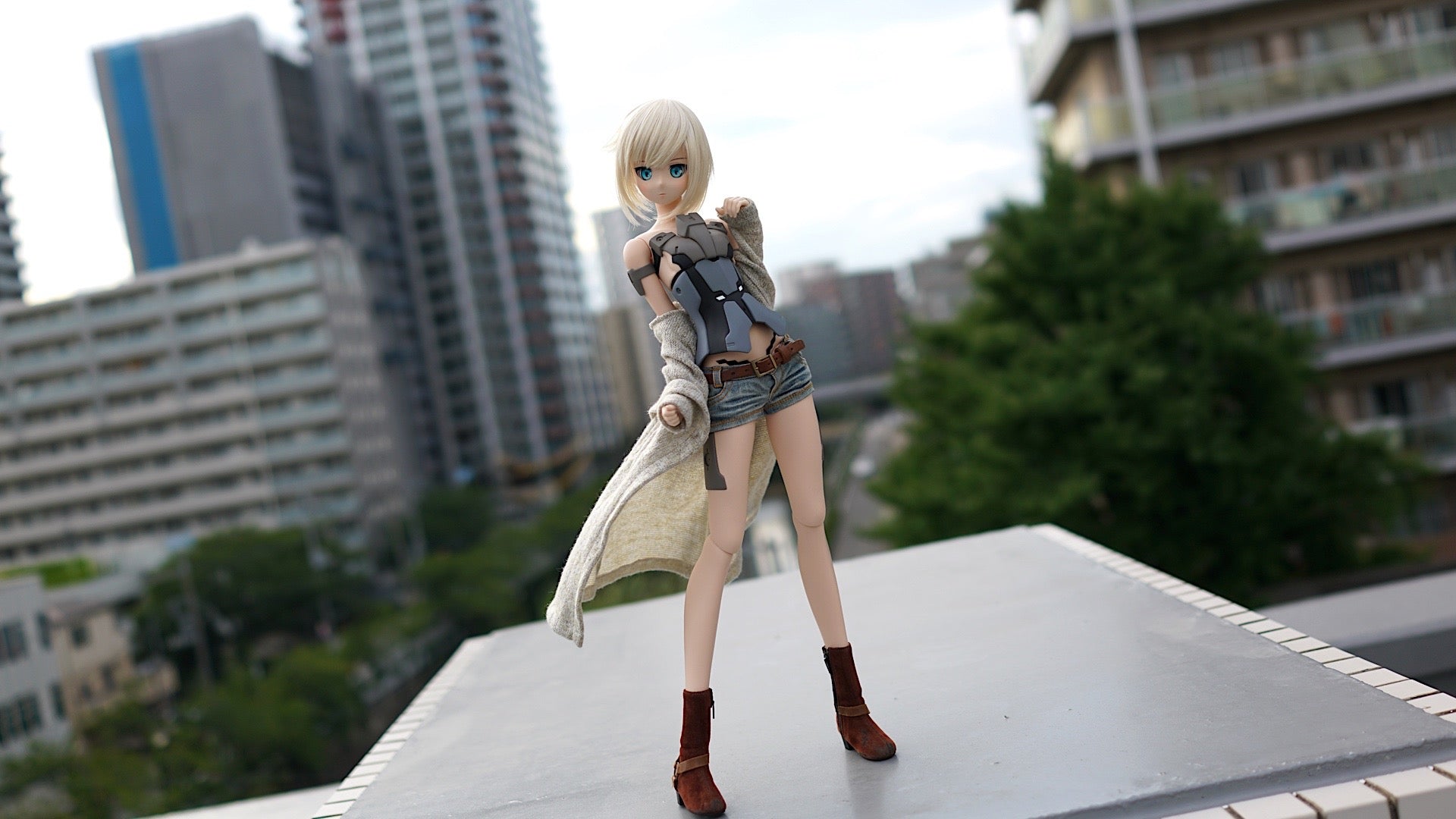 Smart Doll - Gourai
Smart Doll - Gourai
---