Weathered Satchel Bag (Brown)
Weathered Satchel Bag (Brown)
---
Release Date

発売日

- 2019/03/17

Sewn in Malaysia/Stone washed in Okayama Japan

縫製はマレーシア/ユーズド加工は岡山
---
---
Over a year ago we released the satchel bag and back then I thought it looked rather spiffing. But as we gained experience on weathering garments, I wanted to make the bags look weathered too. The result is just as I visualized it before we even started the project - inspired by the bag that Will Smith uses in I Am Legend.
This is the first product where we use pumice stones to stone wash leather and boy does the leather look good! However there is one bad thing about stone washing a product like this - the metal hooks at the end of the straps sometimes break due to the bombardment of stone and the bottom of the bag rips wide open. For every one bag we make, we need to make a an average of two which end up being unsellable. Bags that go beyond the Wabi-Sabi level are used as display in Mirai Store or given to staff. Your bag however may have small holes situated along the edges.
The bag is designed to hold business cards of the standard Japanese size which is 91mm×55mm. This is because I get asked a lot "hey what is that?!" when I'm out n about and instead of fumbling for a name card from my bag - I can take one from my Smart Doll's bag instead.
Where possible, don't have the leather touch the neck for prolonged periods of time or it could leave a stain.
There is an outer pocket which you can use to keep spare hands and glasses too.
数十個の試作でやっとリリースできたサッチェルバック。開発理由は、僕がスマートドールを世界中の街に連れて行くときに、必ず「お!ざっと・いず・あ・ないす・どーる!」と聞かれます。僕のカバンの中から名刺を出すのは時間がかかるので、このちょうどいい名刺サイズのサッチェルバックから出します。スピーディーで営業できます。
2つのコンパートメント搭載なので、もう一つはオプションハンドパーツとヘソコリ用になっています。

ストラップは本革なので、首の肌に長時間触れたままにしないでください。Tシャツの肩、ジャケットの肩はOKです。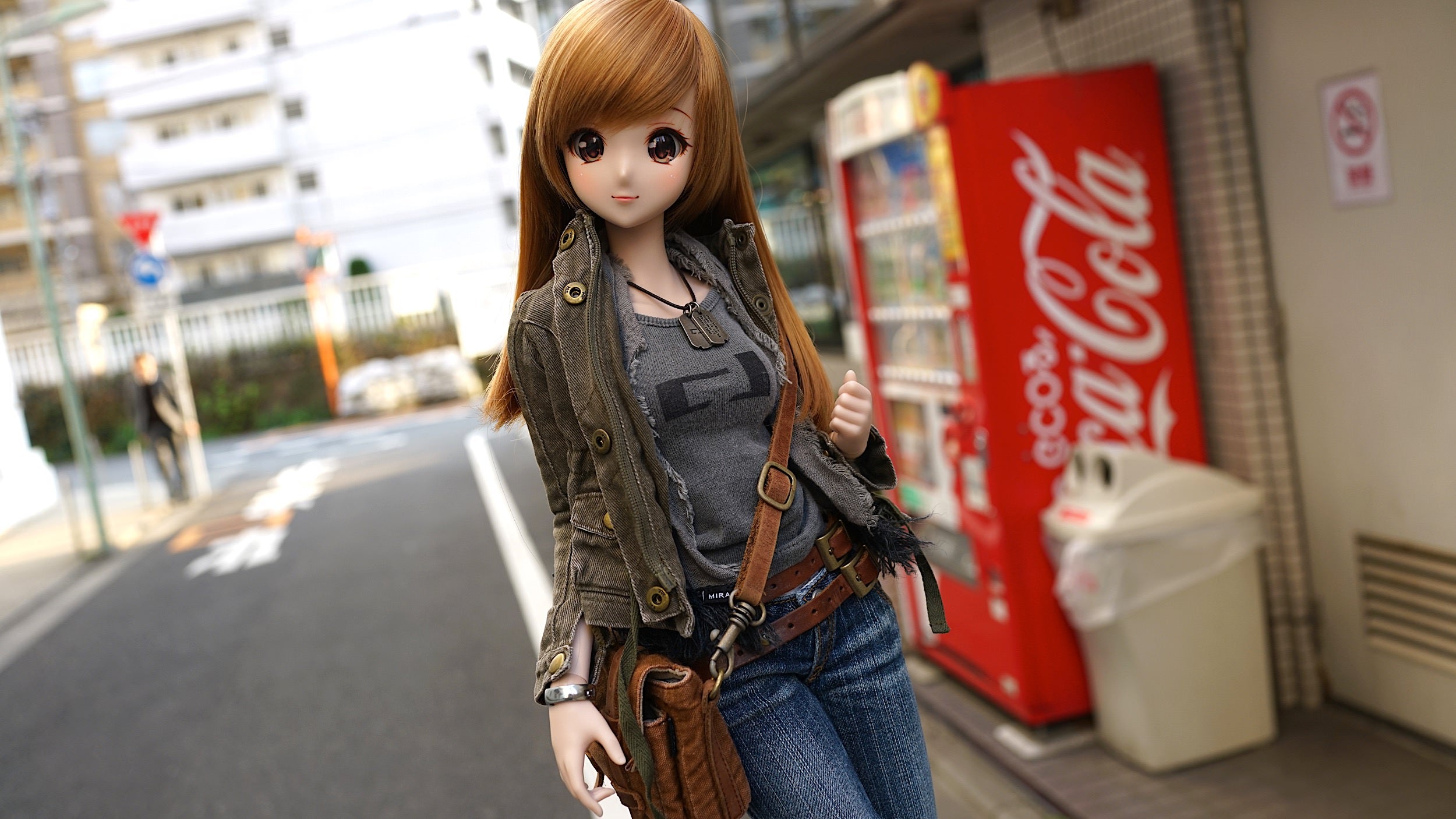 Weathered Satchel Bag (Brown)
Weathered Satchel Bag (Brown)
---