Keep Calm Bangle
Keep Calm Bangle
---
Release Date

発売日

- 2020/07/19

Made in Tokyo Japan

日本産 (東京神楽坂)
---
---
スマートドール用バングルは女子にも、男子にも使えます。人間の女性は指の太さによって嵌めなくもないですが、あくまでもスマートドール用バングルです。エイジング加工も施されています。
この商品は一つのバングルになります。このページには二つのバングルを着用した例の写真が掲載しています。
When the Interstellarians met Humans they both vowed to live in peace together and so instead of weapons of intergalactic destruction, both beings carried a Smart Doll as the Intergalactic Peace Symbol (IPS). But once in a while, a Smart Doll would run off to the kitchen for some reason or another rummaging around the cupboards for spoon shaped objects.

If either being is spotted without their Smart Doll, a risk of intergalactic war would manifest and thus instead of carrying a Smart Doll, both Interstellarians and Humans decided on the next best thing - something they could wear on their wrist and not worry about it running off to the kitchen - the "Keep Calm & Carry A Smart Doll Intergalactic Peace Bracelet." Made from the stardust of comets and forged in the mines of Kagurazaka Tokyo.

Wear 3 of them to show that you are a true supporter of peace and have the full sentence viewable on one side - although 2 would be good enough too ;-)
The bangle fits all Smart Doll boys and girls but you need to pull off the hand first. While it does fit some human females (my wife can wear it on her little finger) - they are ultimately designed as bangles for Smart Dolls.
You can also wear them on a cord like the one that comes with the Dog Tag.
The surface has been given a worn look and feel to compliment our Weathered n Worn line of apparel. Do note that this product contains a single bangle - only one.
If you buy more than one, the weathered surface or legibility of the lettering will vary in terms of shade and how chaos chose to weather the edges of the letters.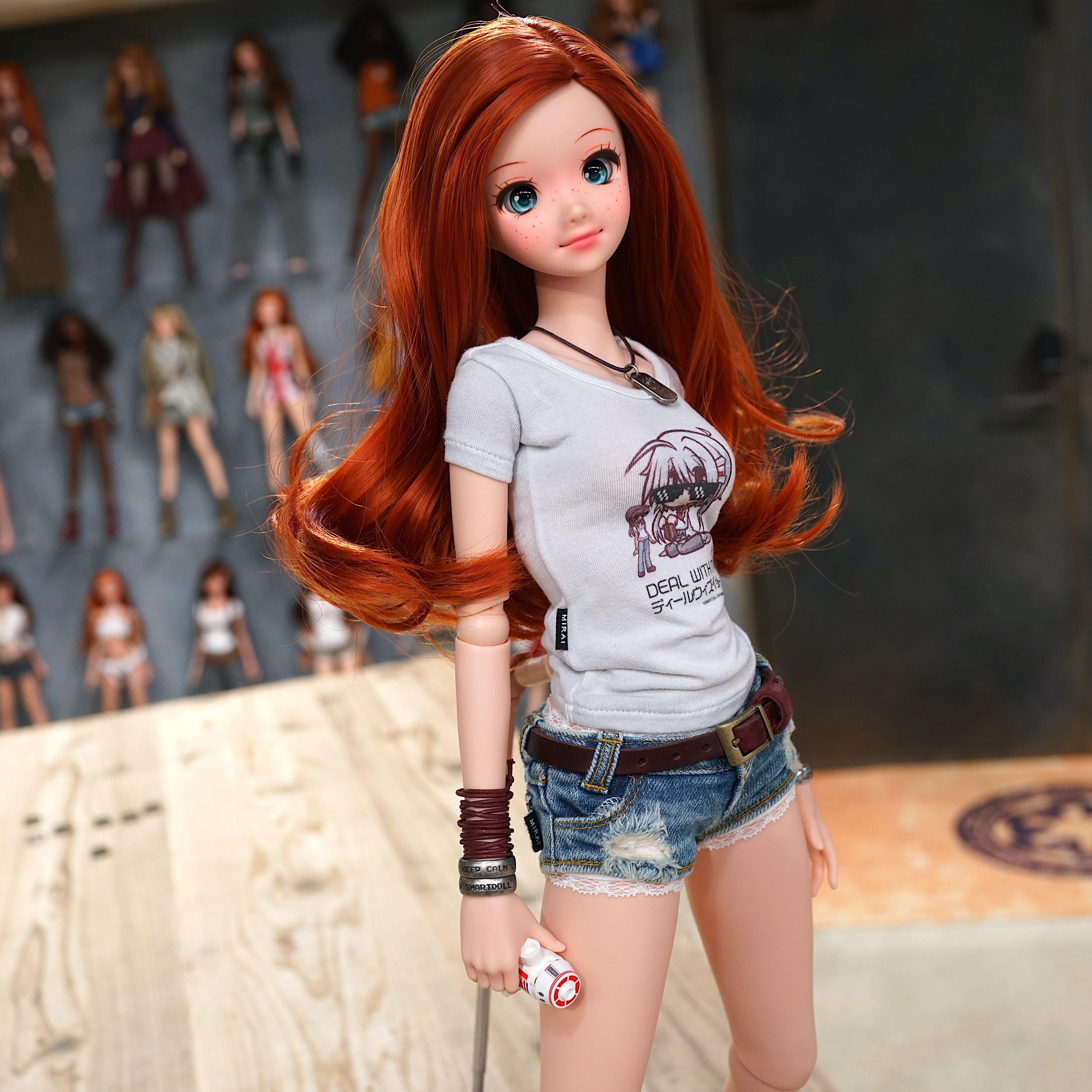 Keep Calm Bangle
Keep Calm Bangle
---