Classic Raglan Tee (Rusty Red)
Classic Raglan Tee (Rusty Red)
---
Release Date

発売日

- 2020/03/12

Made in Kyushu Japan

日本産 (九州)
---
---
The same raglan t-shirt that we launched Smart Doll with back in June 2014 is back - this time to match our weathered line of apparel. This Classic Raglan T-shirt has been given the pigment dye treatment to give it a faded used look - the matching CJ logo has also been distressed.

Will fit S bust comfortably but may be a tight squeeze for Medium Smooth. Do note that you will have to remove the head and arms and then thread the arms through the neck to wear this tight fitting garment - check the photos on this page to see what I mean.

The arms are pigment dyed and may (or may not) leave a stain of red on the elbows - see below for more info.
2014年6月リリース当時のみらいちゃんが着ていたラグランTシャツが帰ってきた!今回は顔料染でユーズド感たっぷり。S胸は着れますがMスムーズにはキツいかもしれない。このアイテムを着せるのに頭と腕を一回外さないと着せることができない。このページの写真を参考にしてください。顔料染につきひじあたりは赤く色移りする可能性はなくもない。
About Pigment Dyes
This item is pigment dyed. A pigment dyed garment is not actually dyed but instead finely ground pigments in the form of powder are attached to the surface of the fabric using a binder. The pigment doesn't saturate the fabric and some of it falls off which gives the fabric a vintage look and feel.

While we do use a color fixing agent, some of the pigment may (or may not) rub off on the Smart Doll causing what appears to be a stain. If discovered early enough, the powder can be removed using paint thinner. Some folks wont encounter any of the pigment rubbing off while some may. Pigment dyed items are given a Stain Risk Rating of "Medium" - learn why.

If you are not comfortable with this idea, please avoid buying pigment dyed items.

顔料染めについて
ヴィンテージ感を出すためにはこのアイテムは顔料染と呼ばれる工程で加工されています。
顔料染め加工されたアイテムは細かな色の付いた粒子状の粉をバインダーで生地の表面に付着させています。染めているわけでは無いので、着替えたり触ったりすることで粒子状の粉は剥がれて外皮に付着するかもしれない。早期発見すれば大抵シンナーで取れることができます。

顔料染したアイテムの中では原料が剥がれていると確認しているユーザーさんもいれば、まったく剥がれていないユーザーもいます。顔料染したアイテムは色移り表示を「中」とします。理由はこちら。

管理の自信がない方はご購入を避けてください。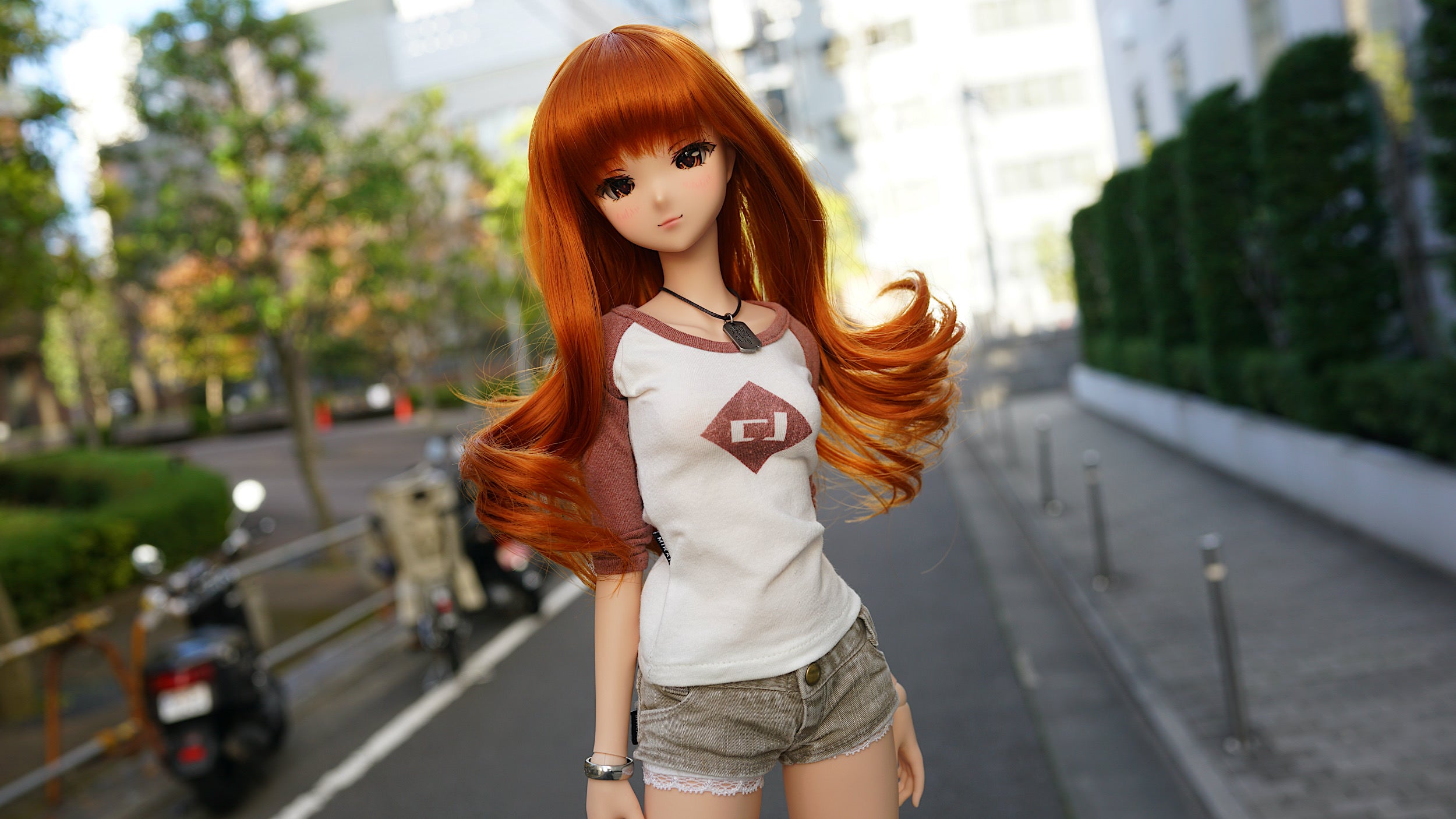 Classic Raglan Tee (Rusty Red)
Classic Raglan Tee (Rusty Red)
---