Weathered Tailored Jacket
Weathered Tailored Jacket
---
Release Date

発売日

- 2019/04/14

Made in Hiroshima Japan

日本産 (広島)
---
---
This Weathered Tailored Jacket is actually a modified version of the School Girl Blazer that we released at the beginning of 2018. I added shoulder loops to prevent the bag straps from slipping off and also a belt at the back which you would tie just like the photos to show off the curvy torso. Do note that the belt is only designed to be pulled behind and not around the front of the jacket.
The final touch is sanding down of the edges and a stone wash to give it a weathered look and feel. Expect all the blemishes associated with the weathered nature of this product including holes, worn surfaces etc.
Goes well with the Weathered Cardigan - use the same "sleeve stopper" technique shown in the Nice Sweater photos. Made in Hiroshima.
ユーズドテーラードジャケットは
女子高生ブレザー
の改造されたバージョンになります。
カバンのストラップ
が肩から落ちないように肩ループを追加したのと、腰のせくしーな曲線を見せるための背中ベルトストラップを追加した。ユーズド加工も施し、いい感じのジャケットが出来上がり。
ユーズドカーディガン
とよく似合います。広島産。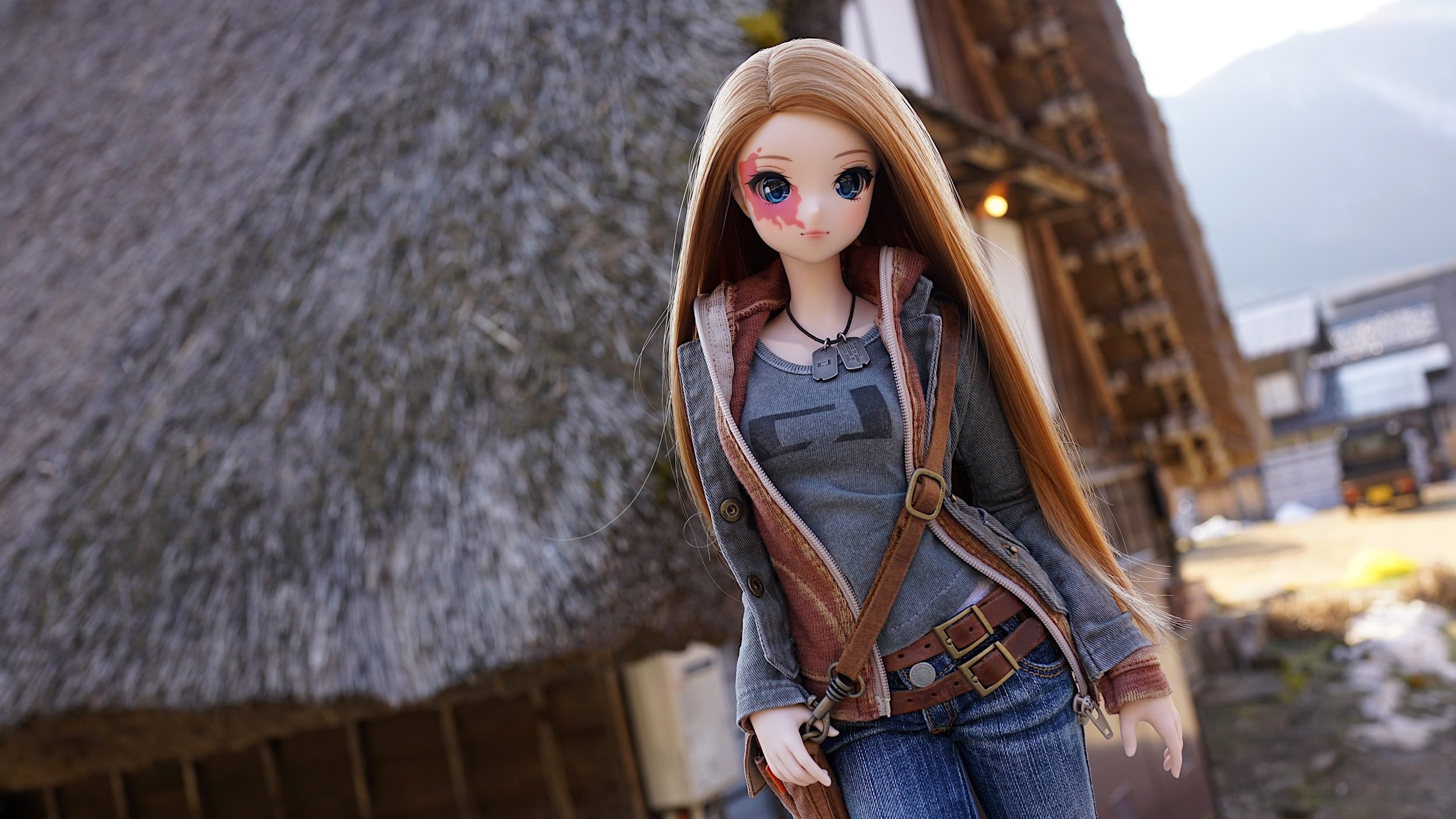 Weathered Tailored Jacket
Weathered Tailored Jacket
---