Bridal Dress 2020
Bridal Dress 2020
---
---
---
スマートドールブライダルシリーズ大5弾。今回は足をハイライトしたくて足が見えるデザインにし、M胸を強調デザインに変更。
このアイテムには
エアスタンドかトライポッドスタンド
がおすすめです。このドレスは今年しか買えません。
This is the 5th in the Bridal series for Smart Doll - very similar in design with the 2018 version, this version has a lower bust cut to look good with the Medium Smooth Bust.
It's quite a bit of a squeeze to get the dress on though. The straps can be worn on or over the shoulders. Probably won't fit the Large Smooth bust. Goes well with the white or crystal pumps.
You need to dismember your Smart Doll but make sure to ask forgiveness before doing it. The torso goes under and up through the dress and the bust goes top down. The hooks at the back are very tight and you will have to squish the bust a bit to do them up. If you are worried about the vinyl getting deformed then you can use a hairdryer when you remove the dress to force the vinyl back to its original shape. If you are still concerned then best to avoid this product.
As with all our bridal dress items up until now - they need to be handled with care. There could possibly be a few short threads left on purpose which if cut will render something falling off.

I recommend that you use the Air or Tripod stand with this item. Do note that this item is only available in limited quantities - production and QC time takes waaaay too long which is why we only do the bridal items once every few years.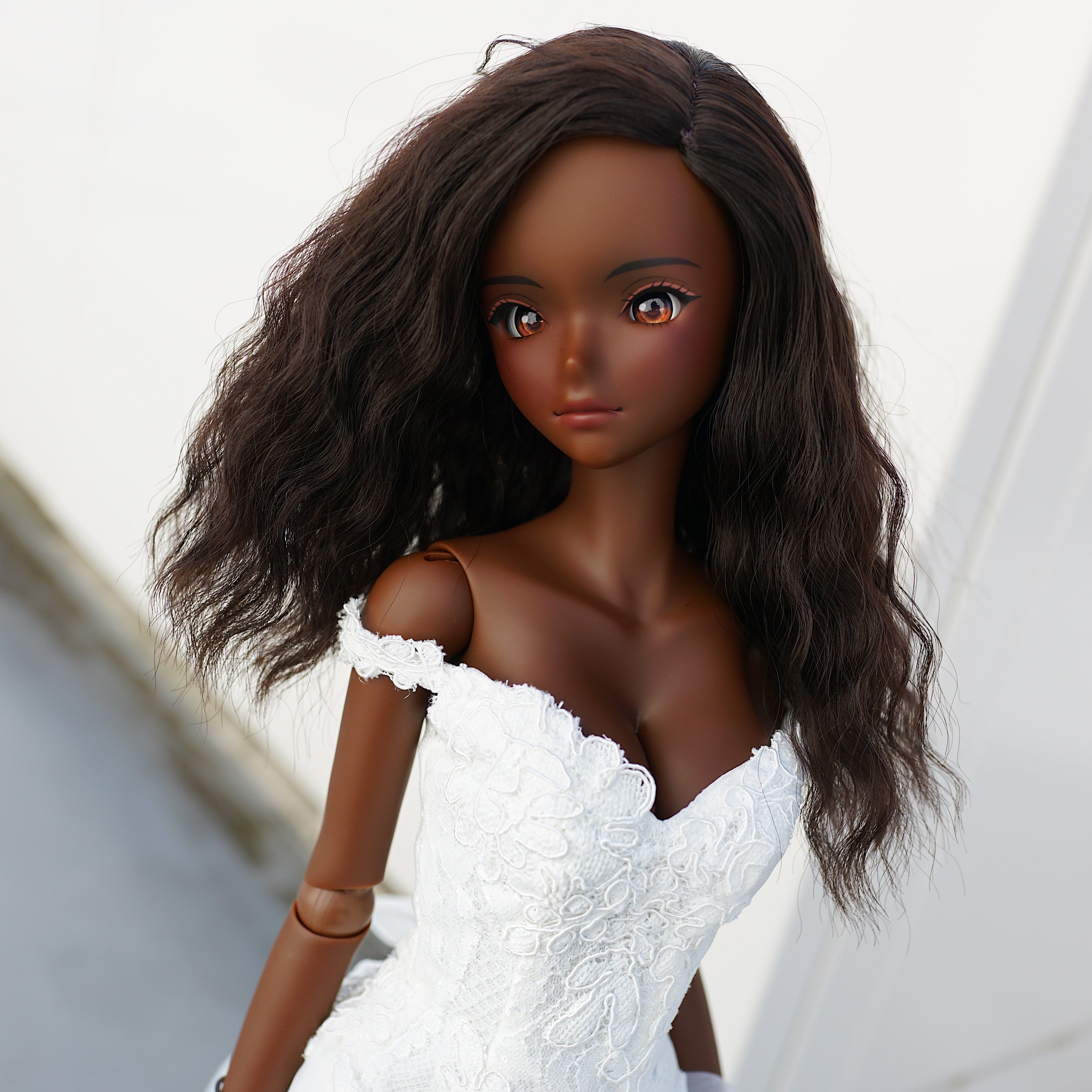 Bridal Dress 2020
Bridal Dress 2020
---