Smart Doll
Mika Jougasaki
Smart Doll
Mika Jougasaki
---
Release Date

発売日

- 2019-05-20

Made in Tokyo Japan

日本産 (東京)

This skin tone is

この肌色は

MILK

MILK
---
Introduction

Mika Jougasaki (城ヶ崎美嘉) is one of the main cast members from the hit game series "THE IDOLM@STER CINDERELLA GIRLS" and now for the first time ever as a 60cm tall fashion doll.

Included with Mika is the following which is entirely handcrafted in Japan.
Skirt, Blouse (Tokyo, Yamaguchi)
Socks, Cardigan (Kyushu)
Hair Ribbon, Neck Ribbon, Wrist Band (Nagano)
Wig, Shoes, Eye, Stand, Body (Tokyo)
Casting is done in Katsushika Tokyo, face makeup in Saitama and assembly/shipping in Gotanda Tokyo.

Mika is the first ever licensed "Cortex Hybrid" Smart Doll. This means that her head and hands are made of vinyl and the body is made of what we call Cortex (Asaflex material). The Cortex body is compatible with existing vinyl parts such as busts, hands and feet (sold separately) while the vinyl head is compatible with existing soft vinyl Smart Doll bodies, wigs, glasses and elf ears (also sold separately).
Learn more about Cortex. 
What goes great with Mika?
Mika is the first ever licensed Cortex Smart Doll. To enhance your Smart Doll experience, you may want to nab a Vinyl Small Bust (this will give you a wider range of motion around the neck and shoulders) and some option hand parts at the same time - especially Option Hand Pack 3. If you need an extra vinyl body for Mika then you can get one here.
About pre-ordering
To set expectations, we ask that you
read and understand our design and company philosophy
 and make sure you
read and understand the specifications of Cortex
before making a purchase of any Smart Doll products.
We expect to open pre-orders on the 2019/5/20. The exact time has not been decided so please use the "Notify me when available" feature. Do note that the "Notify Me" function will just send you a mail when this item is available for pre-order and does not mean that your order is secured just by using this function.
This item is a limited release and pre-orders will close since we reach the amount that we are able to make for this batch.
We plan to start shipping on 2019/5/31 but shipping may take until 2019/6/28 depending on where your order is in the queue. We may start to ship before 2019/5/31 depending on the production line.
We do not accept Japanese local bank transfers for this item. Nor can you order and pick up in store.
Orders are limited to one per person. Folks who "accidentally" ordered two will have their order canceled and unfortunately won't be able to place an order on the store again.
Accessories ordered at the same time will be shipped together with Mika.
Warning to re-sellers
If you have a look on auction sites you will find very little Smart Doll products when compared to other brands. The reason is that we have measures to deter re-sellers from making profits from fans.
All Smart Dolls come with serial numbers. The warranty is only valid if the owner provides the name/address/phone number of the person who bought the product meaning that the reseller will have to disclose these details to the owner - meaning that replacement parts will be sent to the original buyers address.
We also have algorithms that aim to detect reseller activity - such orders are cancelled.
About fraud filtering
We process thousands of orders on a regular basis but in order to do so we need to use automated risk assessment tools to flag orders which have a high risk of being fraudulent. Any decision to cancel an order is final and we reserve the right to not reinstate the order or disclose details/reason for cancelation.
© BANDAI NAMCO Entertainment Inc.
商品について
アイドルプロデュースゲーム『
アイドルマスター シンデレラガールズ
』より「城ヶ崎美嘉」が1/3スケールファッションドール「スマートドール」となって登場です!
本体と付属アクセサリーはオール・メイドインジャパンでお届けします。
スカート、ブラウス→東京、山口。
靴下、カーディガン→九州。
ヘアリボン、胸リボン、リストバンド→長野。
ウィッグ、靴、アイ、伸縮スタンド、本体→東京。
成形は東京の葛飾区と埼玉県、彩色は埼玉県、組み立てと出荷は東京五反田!
頭部やハンドパーツはソフビ製、ボディーはコーテックス (アサフレックス製)。コーテックスボディーは別売のソフビ製胸やオプションハンドパーツ、アパレルと完全互換性あります。ソフビ製頭部は既存のソフビ製ボディーやウィッグ、メガネと完全互換性あります。コーテックスについて
はこちら
。
城ヶ崎美嘉に似合うなのは?
スマートドールコーテックスのエクスペリエンスを向上するには、互換性のある
ソフビ製のS胸
(首や肩あたりの可動領域をUP)や
オプションハンドパーツ
(
特にオプションハンドパーツ3
)を別当購入することをお勧めします。ソフビ製ボディーを別当購入されたい方は
こちらへどうぞ
。
予約について
ご購入される前に、
弊社のデザイン思想
や
注意点
、
コーテックスの仕様
を必ずお読みになってご理解の上でご購入ください。
予約は2019/05/20に開始する予定です。時間は未定なので「入荷通知機能」をお使いください。「入荷通知機能」は予約できる状態になったらメールでの知らせとなり、「予約」や「購入」ではありません。
この商品は、今回の生産準備数に限りがあります。準備数量に達し次第、ご予約お申込み受付を終了とさせていただきます。
発送は2019/05/31から開始する予定ですが、先着順により発送は2019/06/28までかかるかもしれません。生産ラインの状況により2019/05/31より前に発送することもあります。
ライセンス商品はキャンセルできませんので、ご注文の際はご注意頂きますようお願い致します。
銀行振込は対応していませんので、クレジットカードのみになります。「
銀行振込」を選択した注文はキャンセルになってしまいます。
取り置きでミライストアでの現金払いも対応していません。「銀行振込」を選択して決済した注文はキャンセルになってしまいます。
お一人に一体です。2体以上を買ってみた方の注文はキャンセルになってしまい、以降注文できなくなってしまいます。
予約と同時購入されたアクセサリーやアパレルは城ヶ崎美嘉本体と一緒に発送します。
転売目的で買われる者に要注意
全てのスマートドール 本体にはシリアル番号がついています。保証を受ける際に、購入した者の住所、名前、電話番号を提示しなければなりません。また、交換パーツは購入者の住所に発送されます。なのでオークションや中古などで買った者の住所には発送しません。
転売を目的とした購入を探知するアルゴリズムも実装されています。アルゴリズムがフラグした注文は無条件でキャンセルになってしまいます。

© BANDAI NAMCO Entertainment Inc.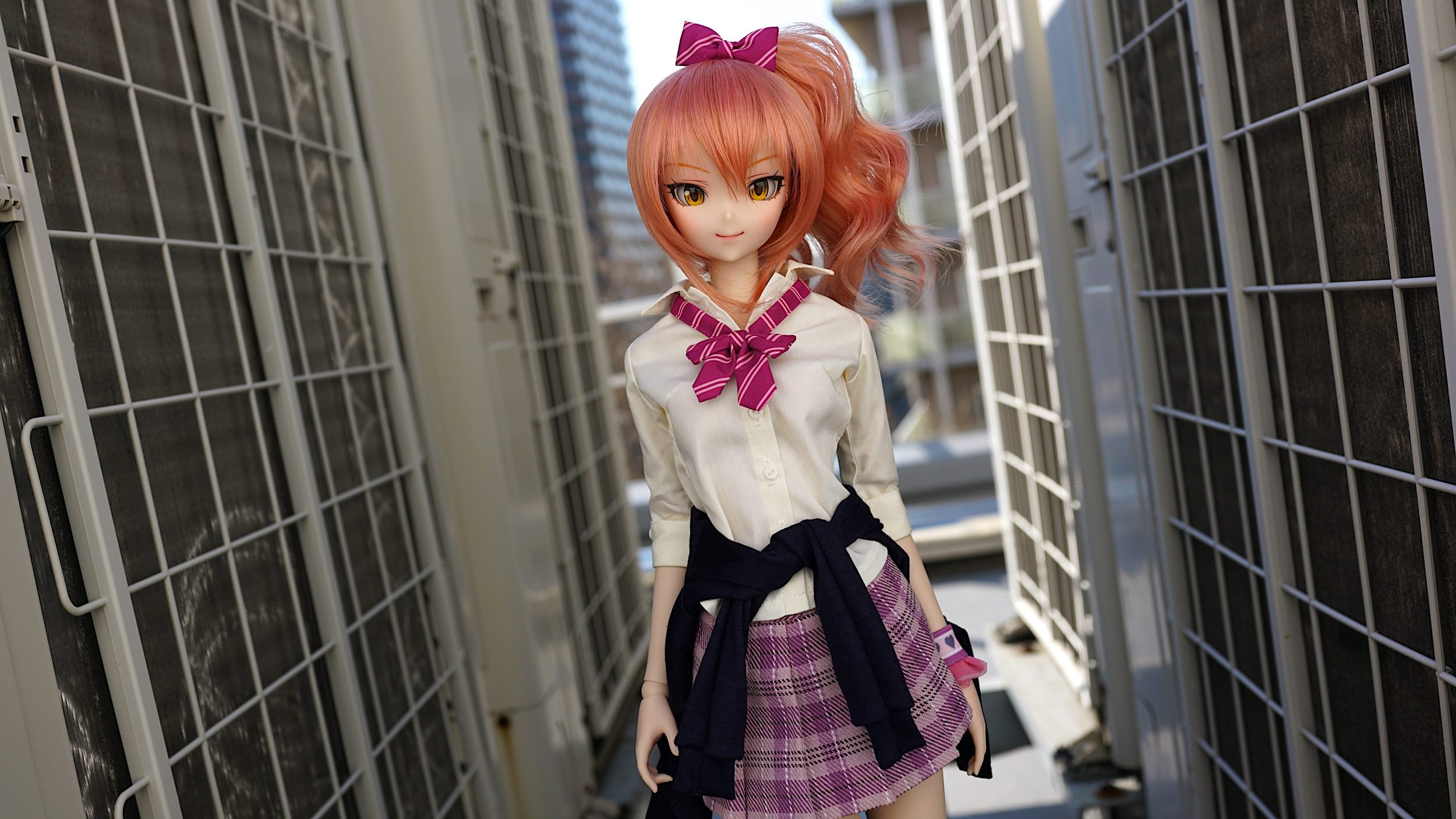 Smart Doll - Mika Jougasaki
Smart Doll - Mika Jougasaki
---