Stand Collar Trench Coat (Khaki Green)
Stand Collar Trench Coat (Khaki Green)
---
---
The prototype was first worn by Melody in New York 
back in November 2017
, Its taken 5 months to get this out the door due to many tweaks that I wanted to make - add on top of that a long lead time for production and before I knew it nearly half a year passed.
I've taken the traditional Trench Coat and gave it standing collars hence the cunning name. This is one of our most detailed apparel items ever. As you can leave the front of the coat open, goes wells with any bust size but I recommend Small (the default one) with a 
T-shirt or Shirt
.
Fits our Smart Doll guys but only when they have the Slim Busts which you can find 
on the page full of boobs
. Do note that even with the Slim bust for guys, the sleeves are a very tight fit.
The 
Beige coat
 is produced in Tokyo by 
Tsujiyosoten
 who produce apparel for Japanese brands like 
Jun Ashida
, while the 
Khaki Green
 one is produced in Tokyo by 
Future Brand
 who make the stage uniforms for AKB48.
メロディーちゃんが2017年11月に試作を
ニューヨークで初めて着用し
、発売まで半年近いかかったのは、微調整をかねて、人間どものコートとあんまり変わらない工程数で制作期間は思ったより大幅に延長したからだ。
やっとリリースできたスタンドカラートレンチコートの
ベージュバージョン
は
ジュン アシダ
のアパレルを手がける
辻洋装店
が東京で量産を担当し、
カーキグリーン
バージョンはAKB48のステージ衣装を手がける
フューチャーブランド
が東京で量産を担当。
コートは前開きなので女の子にはどんなおっぱいサイズでもOKですが、このコートを男子に着せるのは
スリム胸
が必要です。なお、スリム胸でも下腕あたりは着せるときにはかなりきついです。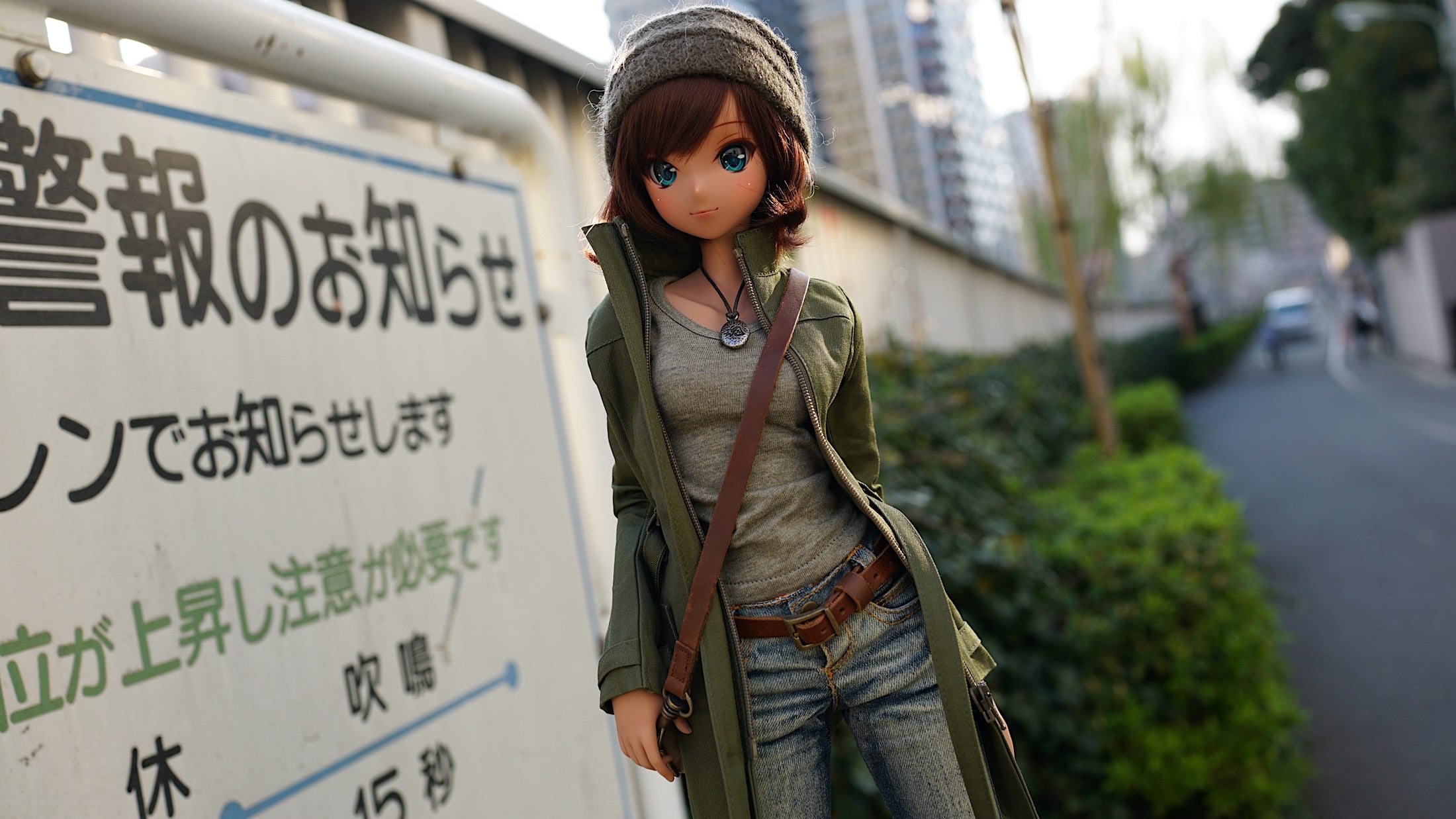 Stand Collar Trench Coat (Khaki Green)
Stand Collar Trench Coat (Khaki Green)
---