Smart Doll
Freedom
Smart Doll
Freedom
---
Release Date

発売日

- 2020/02/09

Made in Tokyo Japan

日本産 (東京)

This skin tone is

この肌色は

CINNAMON

CINNAMON
---
---
Freedom is available again has her alternate version. I will leave the customer photos below with the previous version.
フリーダムはオルタ版になって新登場。ユーザー投稿写真は旧版でそのまま。
Say hello to Freedom Smart Doll. She is a symbol and reminder that we have the ability to make the changes in life that can shatter the shackles that bind and prevent us from being free.

All living organisms are hardwired to consume as less energy as possible meaning that we will inherently choose the path of least resistance. But freedom comes at a price and that price is the will to embrace change - but this involves more effort which expends more energy.

The human brain makes up 2% of body mass and yet consumes about 20% of our energy. When we encounter or decide to embrace change for the first time, our energy expenditure is high because our neural pathways are not wired for the change at hand. However, through repetition, neural pathways form in our brain that enables us to perform tasks with less energy expenditure - think of these pathways as shortcuts.

A research on London Taxi drivers where they had their brain scanned showed that they have a physically larger hippocampus when compared to other people. The hippocampus is a region in the brain that is involved with long term and spatial memory. This research demonstrates how our brain physically changes through forming neural pathways that enable us to do things better while consuming less energy.

The reason why so many humans dislike change is because less effort and energy is needed to stick with what one has/knows.

Everything requires input or there is no output. If we do not feed ourselves with food then we do not have enough energy to power ourselves.
If we do not feed ourselves with experiences then we do not gain any knowledge or inspiration to build upon - regardless of whether those experiences were bitter or sweet.

Not all changes we decide to go through within life will turn out well - if everything was plain sailing then you wouldn't be able to gain any learnings to deal with the rough seas that you will encounter later in life - and believe me - rough seas you shall encounter.

Freedom is a reminder that no matter the outcome, we must be mindful of the underlying reasons why we oppose change and that the effort needed for change is going to lead to your freedom one way or another. One way or another.
フリーダム・スマートドールを紹介しよう。彼女は、人生を変えることで、自身を拘束して自由にさせてくれない束縛を打ち砕くことができるのだ、ということを思い出させてくれる象徴的存在だ。
全ての生命体は、できるだけ少ないエネルギーを消費するよう設計されている。そのため私たちは、最も抵抗の少ない道を選ぶように生まれついているのだ。しかし自由(FREEDOM)が欲しければ、代償を支払わなければならない。変化を受け入れる意志という代償だ。しかし変化を受け入れると、より努力が必要になり、より多くのエネルギーを消費してしまう。

人間の脳は体重のわずか2%だが、エネルギーの約20%を消費している。初めて変化を目の当たりにした際や、初めて変化を受け入れた際には、多くのエネルギーが必要となる。私たちの脳神経回路は、その変化に対応できるようには設計されていないからだ。しかし、何度も繰り返せば、私たちの脳にはより少ないエネルギー消費でタスクをこなせるようにしてくれる神経回路が形成される。いわば、近道の神経回路ができるということだ。
ロンドンのタクシー運転手の脳をスキャンした研究によると、彼らは他の人たちよりも海馬が物理的に大きくなっていたという。海馬とは、脳の中で長期記憶や空間記憶に関わる部分だ。この研究が示すのは、少ないエネルギー消費でより上手くタスクをこなせるようにしてくれる神経回路を形成することで、私たちの脳は物理的に変わっていくものなのだということだ。

多くの人が変化を嫌うのは、すでに知っていることやすでに持っているものの範疇を超えなければ、大きなエネルギーは必要ないからである。
何をするにもインプットが必要だ。インプットがなければ、アウトプットできるはずがない。食事を摂らなければ、私たちはエネルギーが不足して動けなくなる。
経験を積まなければ、知識やインスピレーションも得られず、そこからは何も生まれてこない。苦い経験でも甘い経験でも、経験は必要なのだ。

人生の中で変化を決断しても、すべてがうまくいくとは限らない。すべてが順調なら、その後の人生で直面する荒波に立ち向かうための学びが得られない。その後の人生では、誰しも必ず荒波に直面することになると、私は断言できる。

結果がどうなろうと、私たちが変化を嫌う根源的な理由に私たちは意識的であるべきだということ、そしてどのような形であれ、変化に必要な努力によって自由への道が開けるということを、フリーダムは思い出させてくれる存在だ。どのような形であれ。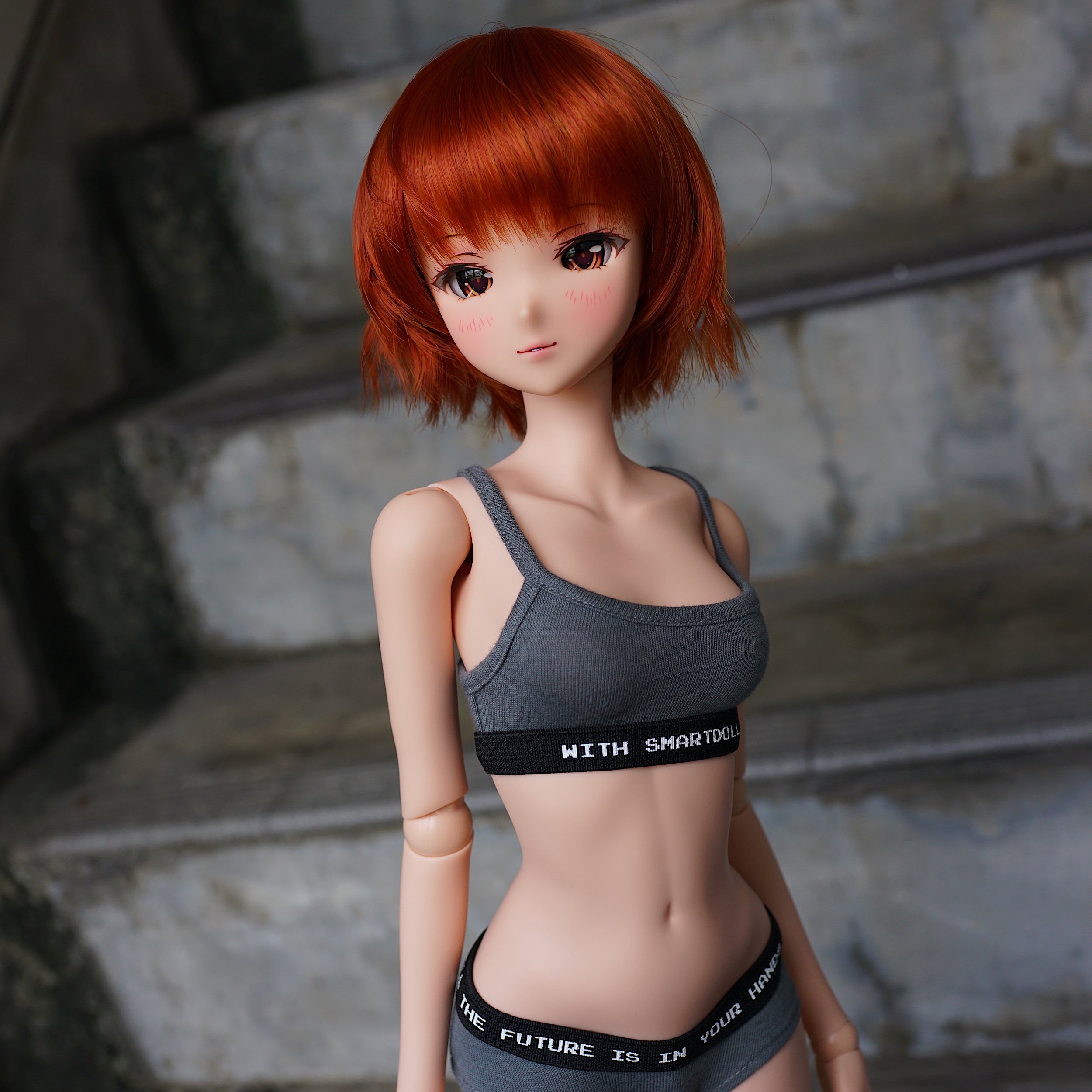 Smart Doll - Freedom
Smart Doll - Freedom
---